Yesterday we enjoyed our first experience of outdoors Alaska… the fresh air, bald eagle, moose tracks, ice chunks floating down the river … along with a special time of getting to know the three sweet families who came hiking with us! (And their dogs.[smile]!) It was a beautiful afternoon. We also had a really encouraging study of 2 Timothy 1 in the morning and a very special time of sharing in the evening. Praise the Lord! Thanks for all who are praying for us. The Radiant Purity Conference starts tonight.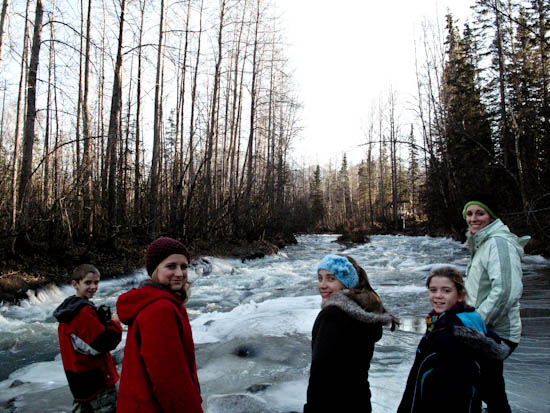 The stream close to the Vassers house, where half of our group is staying. Pictured above is Danielle Sobie (right) with some of the Vasser children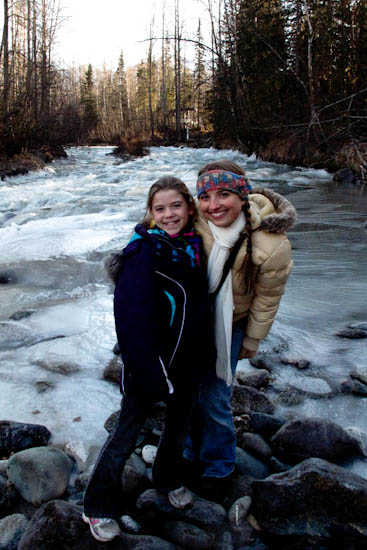 Rachel Vasser and me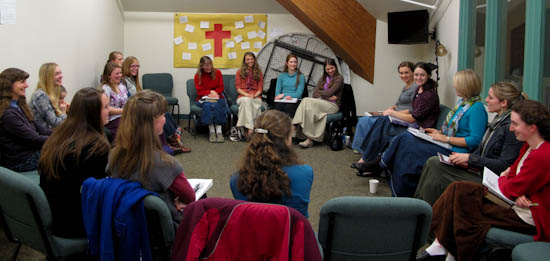 After Bekah taught teachers training last night, the conversation erupted into a really sweet time of sharing and fellowship with the other Alaskan girls who came to help lead the conference. It is so special to be here because the girls here have much less like-minded fellowship.
People in Alaska obviously don't get as much opportunity to attend Christian conferences and fellowship with other believers since they are so far away, which makes it even more exciting to be doing a conference up here.
Please pray that the Lord would work in mighty ways tonight, that each one of us would continue to embrace the Truth that sets us free, and that Jesus would be the core of everything taught and shown!
"Lord, You have been our dwelling place in all generations.Before the mountains were brought forth, or ever You had formed the earth and the world, even from everlasting to everlasting, You are God." Psalm 90:1