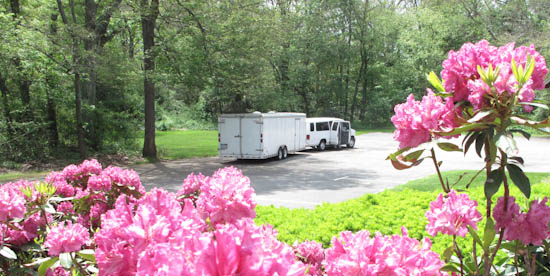 We just added 2,739 miles to our van and had a very nice trip to New Hampshire.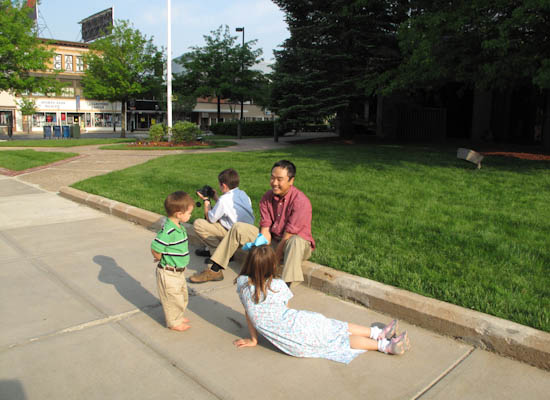 Home school conferences usually mean lots of cute little kids.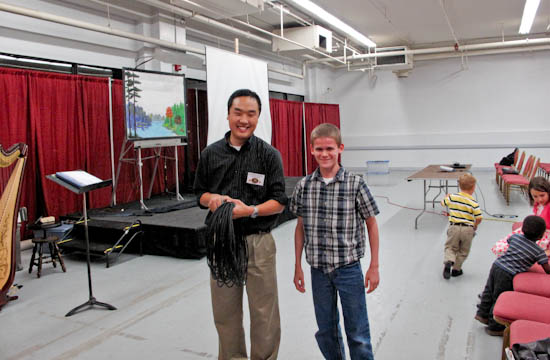 Stephen and a new friend. After we gave a presentation on "family ministry," several families shared with us about the ministries the Lord had already given them. It was very encouraging to see the "ministry mindset" many of the families there had.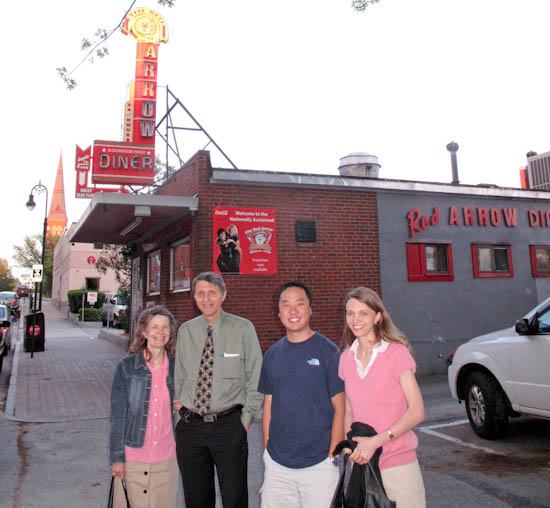 One evening my parents wanted to go to the Red Arrow Cafe downtown Manchester. The rest of us weren't so sure, but we liked it so much we went back a second time. (Actually, Stephen went back three times, haha) The food was SO good and the atmosphere was a lot of fun too. (Very friendly!) Apparently it's quite famous and it's open 24/7, 365 days a year.
My dad wanted to get into a conversation with the men next to him, so he asked them what they normally order for dessert. When He told them we were in town for a home school conference, they said they were lobbying for home schooling and other educational issues in New Hampshire (though they hadn't heard about the conference going on). Both were glad to meet each other and they had a great talk. I think our waiter (right) was a little intrigued by it all.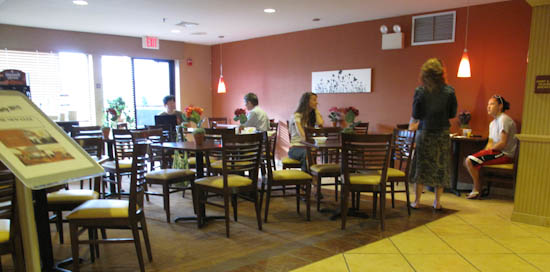 On the way home at this hotel breakfast my dad made friends with a Chinese man. He was working on his laptop downstairs while his wife and 2-yr-old boy were still sleeping. Dad told him how we were here for a home school conference, which led to talking about Christianity. He said he's been going to church with his wife for the past 3 years or so. Upon finding out he was a lawyer, my dad explained how what happened on the cross was a judicial transaction because God is a just God. Later, the Chinese man introduced us to his wife and little boy. They were so friendly, and it was fun to meet them.
When we leave on a trip we never know what adventures or blessings God has prepared…but we do know that when it's all over what really matters is the people we crossed paths with and the way we interacted with them. People are eternal, things are not. May God give us grace to keep our heart set on loving Him and loving people as foremost priority in our lives.