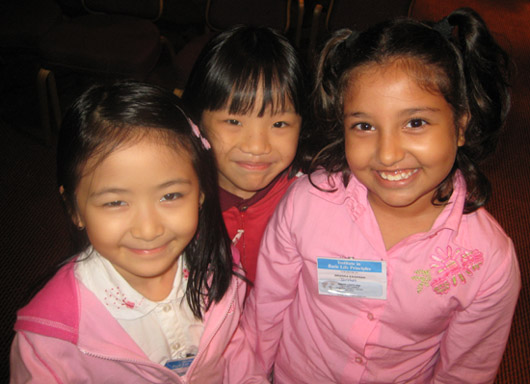 Last Thursday through Saturday was the Christian homeschool conference in Malacca. While the parents were in sessions, we had a lot of fun with the girls! We did a Bright Lights conference, but it was new material–not our standard Strong in the Lord conference. (We did that one 3 years ago, the first time we were here.)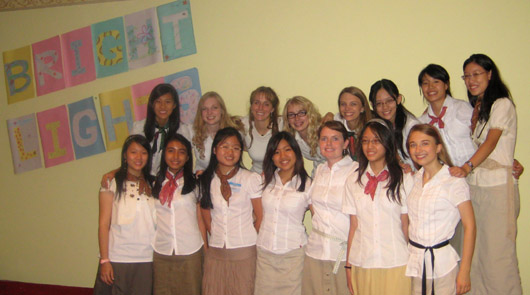 Our leaders did an incredible job leading their small groups! The Lord has really raised up a neat group of young ladies here.

The girls responded very well to our session on presenting the gospel. They were so excited to receive the tracts I gave them, and many kept coming back to get more from me. Please pray that these young ladies would truly be bright lights in this part of the world!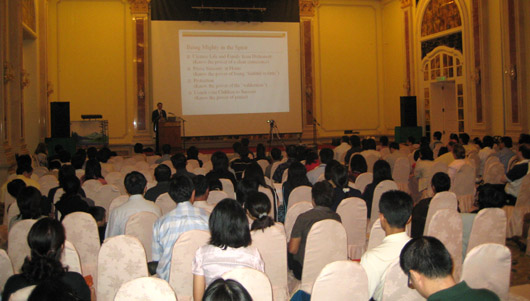 Speaking to the parents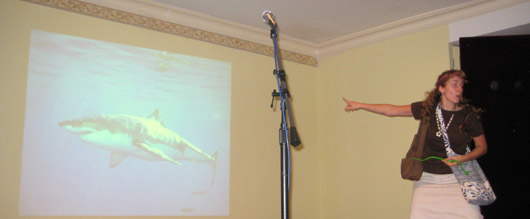 "Jungle Jane", in an Australian accent, taught the girls about how every kind of wild beast can be tamed…..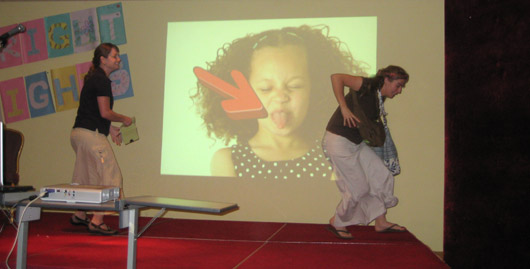 …but no one can tame the power of the tongue!
Skits were so much fun at this conference because the girls laugh so much. They sing really loud, too. It's fun working with a group that is so responsive. 🙂