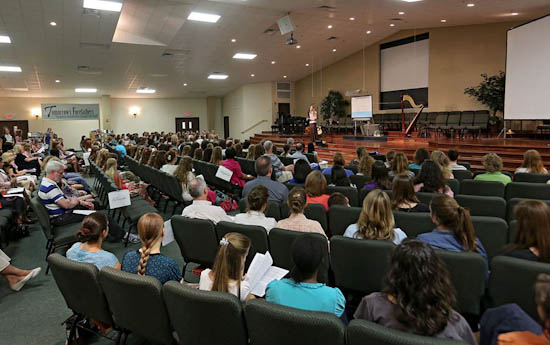 This was our first time to do a Bright Lights conference in Houston – the 4th largest city in the US.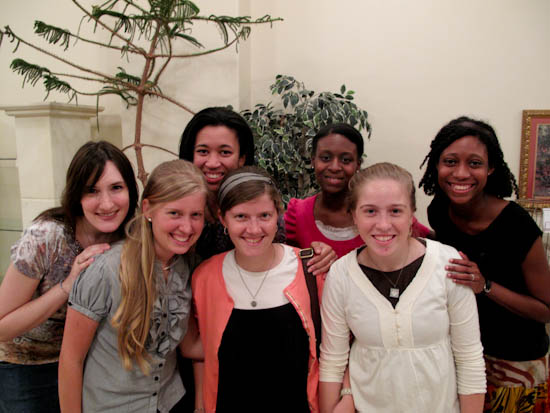 Just as He did in Arkansas, the Lord blessed us in Houston with several godly young ladies from the area who helped us lead the small groups. It was mutually refreshing to have that instant fellowship with them in Christ as we served together, even though most of us didn't know each other previously.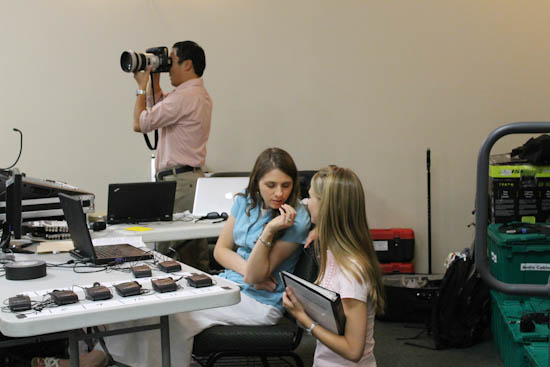 After attempting a few conferences overseas last fall without Stephen, we are very grateful for all his work to make the conferences run smoothly on the technical side of things. Thanks also to Kristin for running Power Point.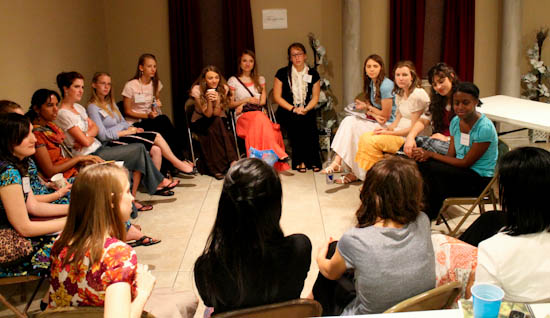 Cool down discussion with leaders …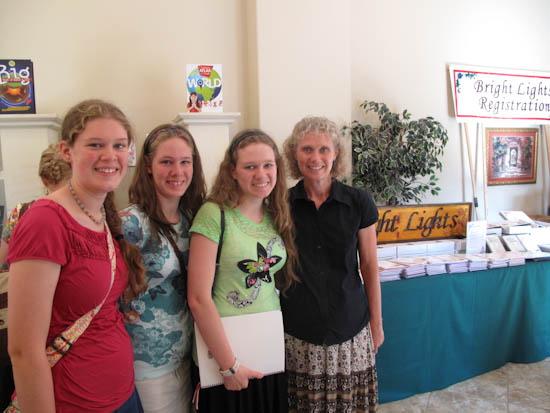 Mrs. Moore (right) told me that a few years ago her daughters told her "Mom, we aren't doing anything to get the gospel out to people."
So they began pursuing various ideas for witnessing: door to door, children's ministry, open air presentations to kids at parks, etc. It sounds like they have been busy!
She told me that her daughters are comfortable to share the gospel just about anywhere now since they've been doing it so much.
Their example illustrates the concept that we grow in witnessing by simply obeying Jesus and doing it. We improve and gain confidence as we go, but how will we learn if we never start?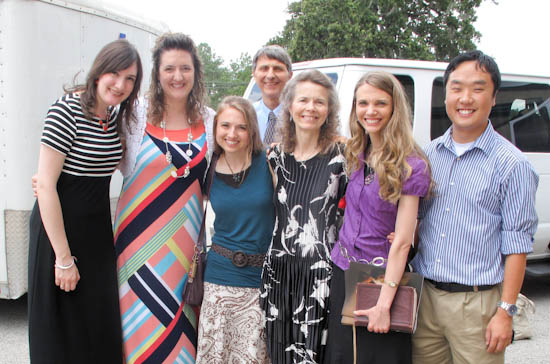 Amy and Melanie Bogner (above) hosted the conference and also hosted our whole group in their home. We loved their fun and encouraging personalities and wonderful hospitality. It just went by a little too fast. [smile] Melanie came to the first Bright Lights Leaders Training in 1999.
Today we are setting up at the church in Carrollton, Texas (near Dallas). The "Strong in the Lord" conference starts tomorrow. Please pray that the Lord work prepare hearts and minds and produce much fruit for His glory!
"Therefore, being always of good courage, and knowing that while we are at home in the body we are absent from the Lord— for we walk by faith, not by sight— we are of good courage, I say, and prefer rather to be absent from the body and to be at home with the Lord. Therefore we also have as our ambition, whether at home or absent, to be pleasing to Him." (2 Corinthians 5:6-9)