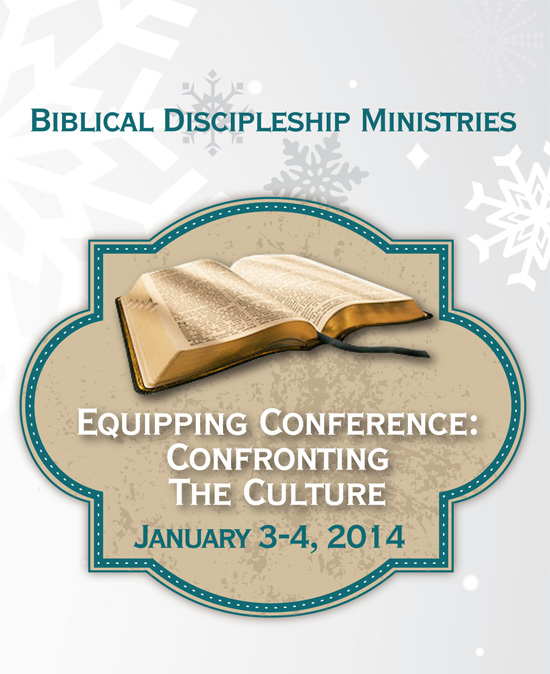 I am very excited to announce this conference being held in the Dallas area, January 3-4!
Challenging Christians To:
Defend the faith and Be Bold with the Gospel
Deepen Discernment in a Culture of Deception
Develop Biblical Patterns of Discipleship
See HERE for the flyer or HERE to go to their website and register.
Last spring we began brainstorming with the Martins… saying, "We've done a lot of young ladies' conferences together, but wouldn't it be great to do a conference together for whole families?" We both had the same vision: a discipleship conference for whole families with a focus on evangelism and ministry.
The Martins decided to set one up in their area in January, and they have done a lot of work already in planning it! We are excited to be involved, and to see how the Lord will use it!
It is not just for families, but also for individuals students, grandparents, and anyone who is able to come.
Even if you can't come, we'd appreciate prayer for this conference. As you'll see if you look at the flyer, there are very important topics being taught. Our desire is that the Lord would greatly use this to equip Christians to be strong and bold for Him in our generation. We'd also appreciate help in spreading the word!