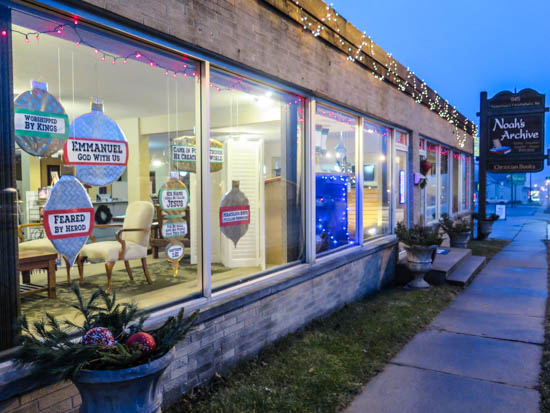 My dad had an idea of how we could make better use of the large windows on our bookstore this Christmas season.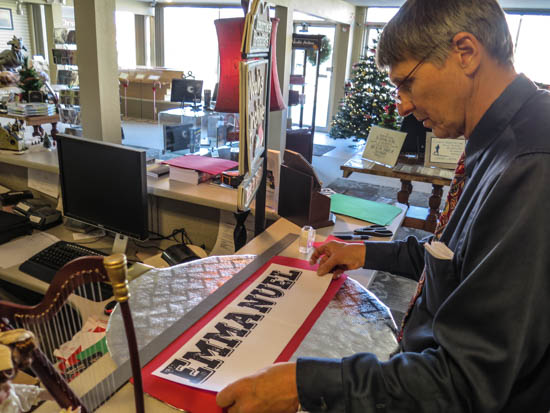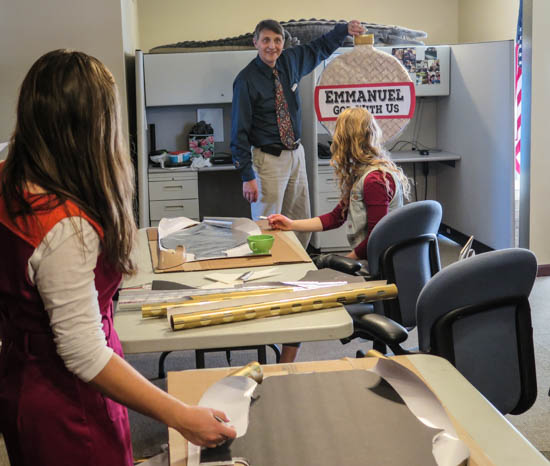 He came up with a plan and then recruited some help from Hannah and Shelby who help frequently at the Bright Lights office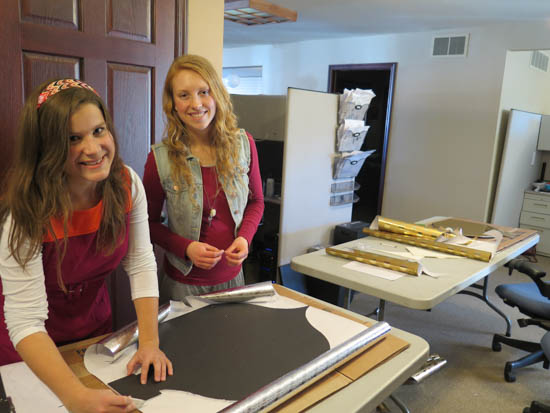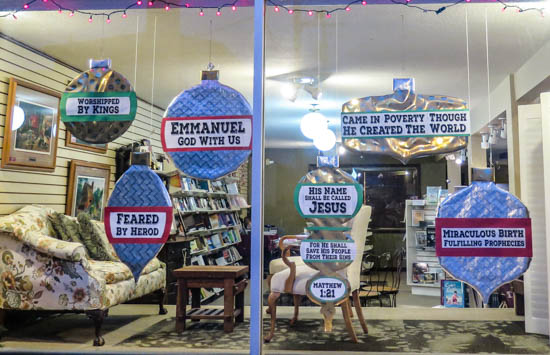 Dad wanted to communicate concepts to make people think!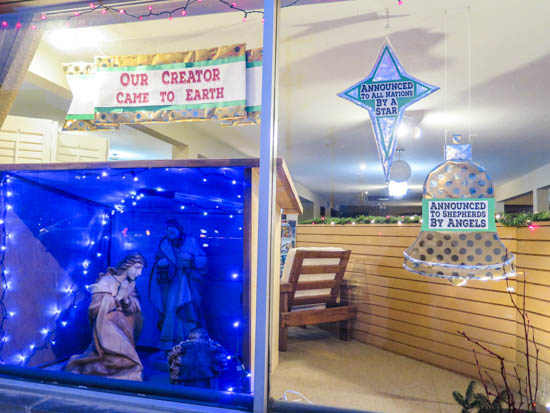 Some friends from church let us use their large Nativity set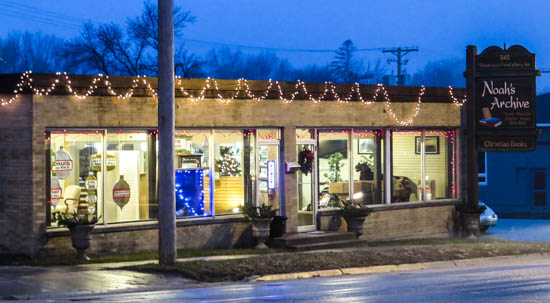 Since there is a stoplight at the corner, often cars are slowing down or stopping as they pass our store, giving them more opportunity to see the ornaments. We also have a lot of people who walk by.
"Blessed be the Lord God of Israel, for he has visited and redeemed his people" Luke 1:68