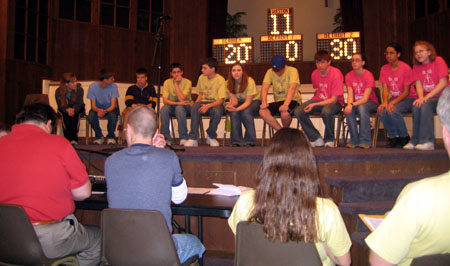 Last Saturday, Sarah and my dad accompanied me to my last WBQA Bible Quizzing Tournament of the year. The tournaments are always intense, very competitive, and lots of pressure…. but also enjoyable (at times). 🙂 It's like a sport, except it's mental and not physical. Quizzers have to build their "memory muscles" to contain lots of God's Word.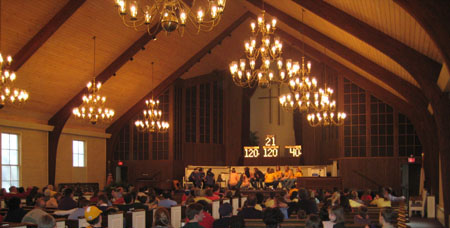 A strategy timeout during the finals
I love Bible Quizzing! (As my family knows, I don't say that when I'm cramming right before a tournament… 🙂 ) but really, I am SO grateful for the way quizzing has helped me to memorize God's word and for the way my parents have enouraged me to involved. I wouldn't trade it for anything.