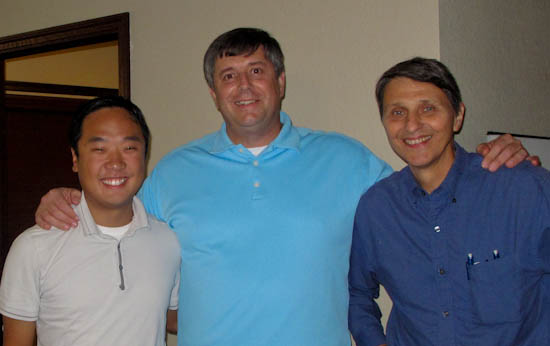 This past weekend Carl Kerby was in town speaking at a few different churches.
I've been challenged and encouraged by Mr. Kerby's ministry numerous times in the past several years. If you've attended a Bright Lights Radiant Purity Conference in the last year or so, you've seen the video clip that we show about Noah's Ark. That video was produced by Carl along with theveracityproject.com and it is only one of a series. There are several other very interesting, fast-paced, highly educational 4-5 minute videos, all sold together on a DVD called Debunked. These sell very quickly at Bright Lights conferences because people like the Noah's Ark Debunked clip so much.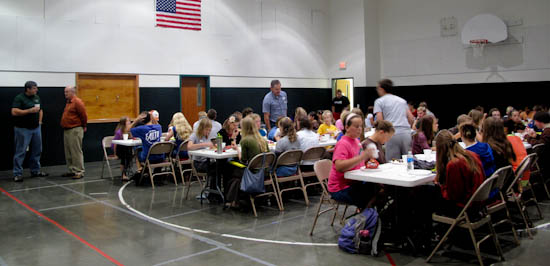 Lunch time at the youth/family conference on Saturday. The young people were enthusiastic and enjoyed Carl's messages. Even the youngest in the group remained attentive and engaged all day long. If Carl is ever in your area make sure you go and bring a car load of friends. See his schedule here.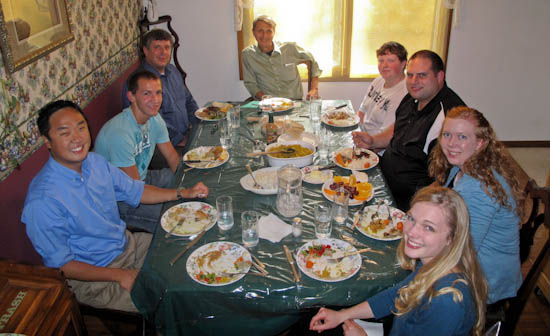 Beside Carl's seven sessions last weekend, he gave about fifteen more "sessions" in between as we bombarded him with questions [smile]. On Sunday afternoon Nate and Ashley Day (who organized the youth conference and initiated the whole weekend) joined us for lunch along with other friends.
A prayer of mine has been that the Lord would give me more opportunities to spend time with wise people so I can glean from their wisdom (Proverbs 13:20). Being with Mr. Kerby this weekend was definitely an answer to that prayer. [smile]
For more about Carl's ministry, see Reasons for Hope.
"And who is he that will harm you, if ye be followers of that which is good? But and if ye suffer for righteousness' sake, happy are ye: and be not afraid of their terror, neither be troubled; But sanctify the Lord God in your hearts: and be ready always to give an answer to every man that asketh you a reason of the hope that is in you with meekness and fear" (1 Peter 3:13-15).