For years we've been wanting to produce a video of the "Strong in the Lord" and "Radiant Purity" conferences. Although we've tried many times, our main problem has always been poor lighting. Because the skits we do in each session are usually "all over the stage", the church's lighting just wasn't sufficient to produce a well-made DVD. This year Stephen decided that we should look into buying our own lights.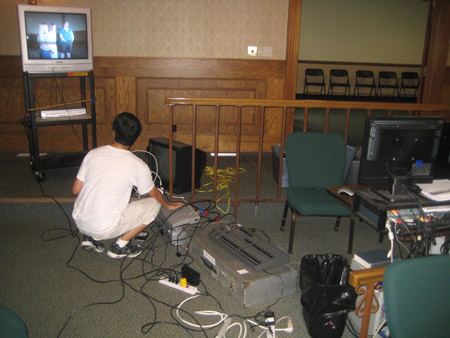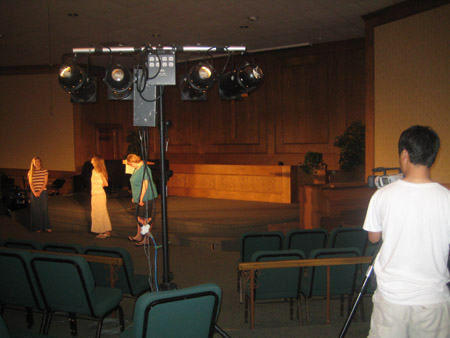 We rented the lights for a one day trial period today and set them up at a local church. We were pleased. The current plan is to tape the two upcoming Bright Lights conferences two weeks from now in Bemidji, MN, and see how it goes.
We'd appreciate prayer that we would be able to finish this project, and finish it well. If we had the conferences on DVD, many more girls could be reached with the message.