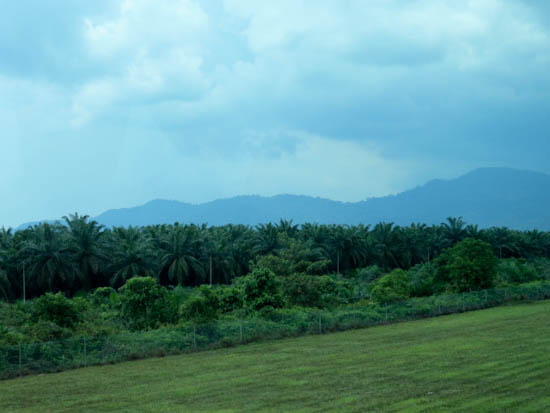 After a beautiful drive through the Malaysian countryside, we arrived in Melaka a few days ago.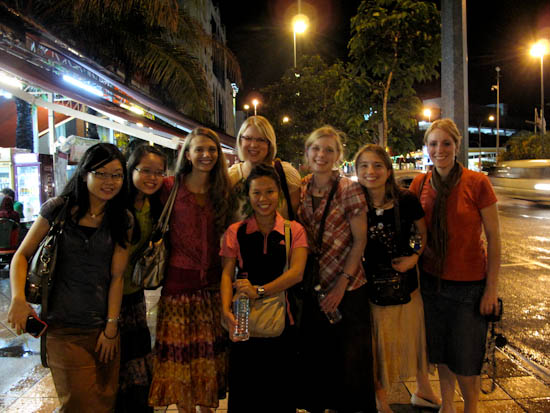 Took this picture after dinner at a little outdoor Indian restaurant near our hotel.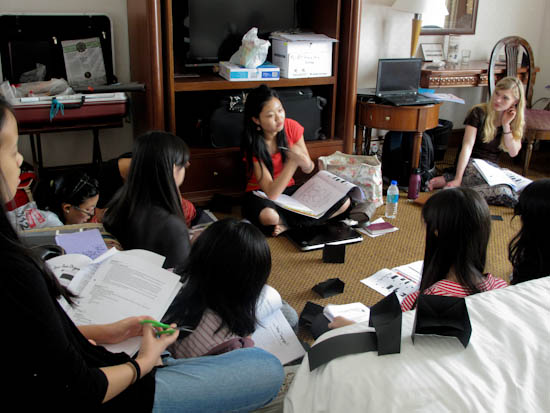 Most of the last two days have been spent doing "teacher's training" with the Asian girls who are helping us to lead the conference. Here Jolynn (in red) is sharing with the group. She and Carolyn (from Singapore) have done so much work in organizing this conference, and it's been fantastic to see so many other Asian girls involved as well and rising to leadership. They're all doing a terrific job!!

Shopping trip for craft supplies for the conference.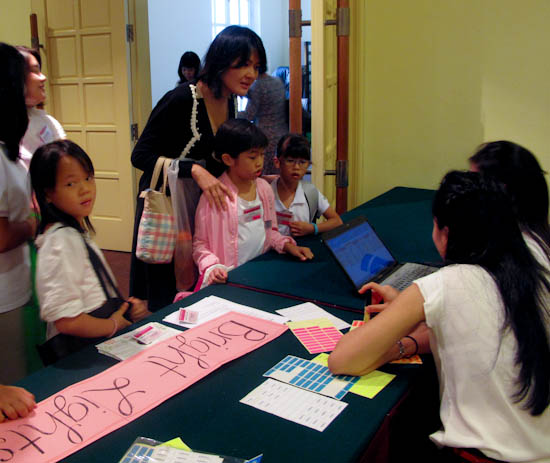 The conference started this morning! We have a great group of girls and it has been such a good day. The conference will run three days (ending Saturday).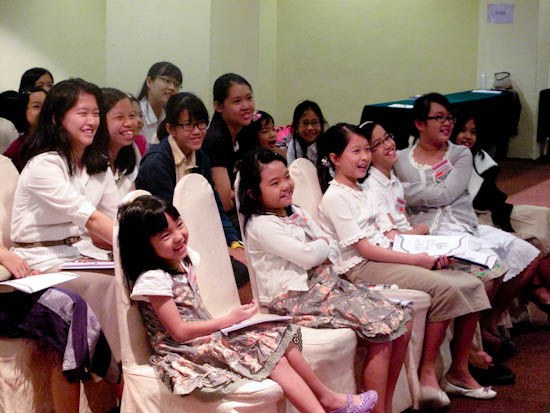 We keep talking among ourselves (Americans) about how sweet the girls are here! It is so fun to work with them. The girls are mainly from Malaysia, Indonesia, Singapore, and there are some from China.
Please pray that the Lord would accomplish much in the hearts of these girls in the next two days!