Two years ago today, Nickie's dad, Todd Biegler, went to be with Jesus. What a difficult two years this has been for their family! He is so missed. The Bieglers continue to be a blessing to the whole community in so many ways as they faithfully serve others.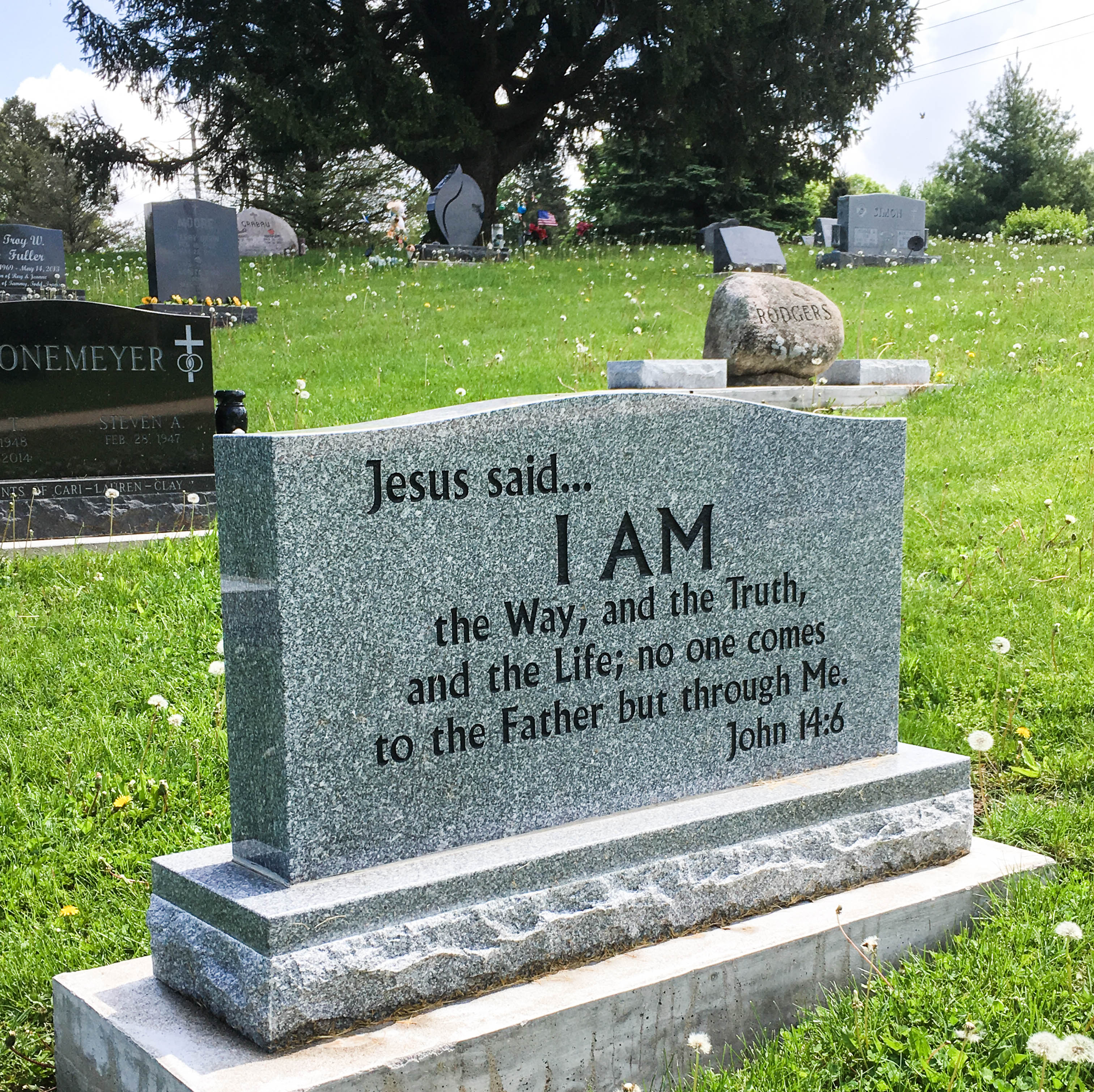 When Nickie's mom (Deb) was getting John 14:6 engraved on the tombstone, the man doing the engraving made a comment like, "So basically you want a billboard for Jesus?"
He got that right! 🙂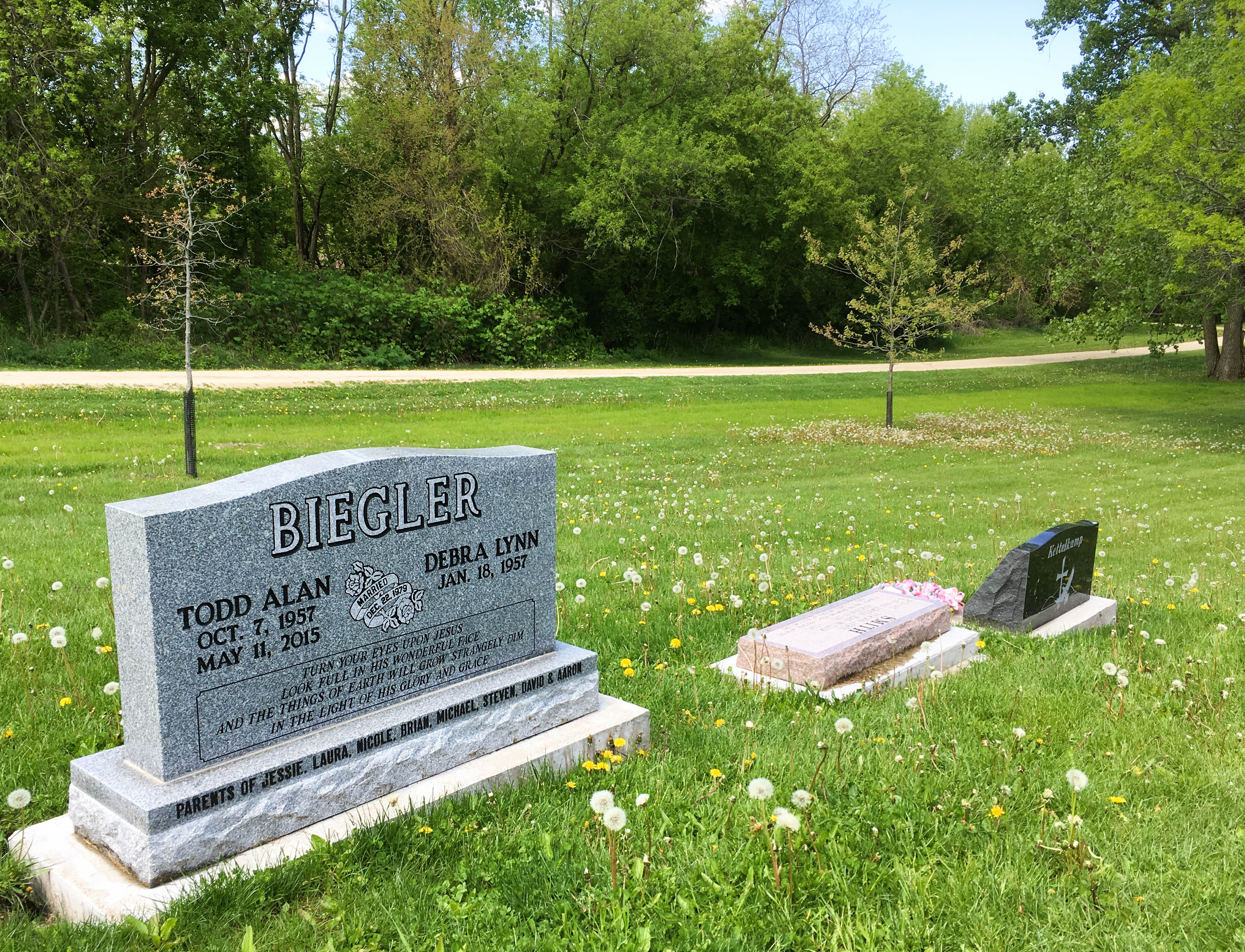 They got permission for the stone to be put backwards so that the Bible verse could face the bike trail. This is a heavily-traveled bike trail, and the verse is very readable from the trail. My family takes the trail all the time because it connects to our neighborhood, and it's such a delight to see the verse there. Maybe you all could join me in praying for those who see it—that the Holy Spirit would use it to turn the eyes of their heart to Jesus, our hope.
Special note: On the "Biegler" side of the rock, at the bottom, is the chorus of the hymn, "Turn Your Eyes Upon Jesus." This was a theme song throughout Todd's four years of sickness, even to the very end as their family was singing hymns around his bedside.
Special note 2: In the first picture, the rock that is behind Todd's tombstone to the right says "Rodgers," and that is where my grandma is buried. ??