Last weekend my dad and I went down to Pella, Iowa, to run a witnessing training time in preparation for the gospel outreach that will happen in less than 2 weeks at the Tulip Time on May 4-6th.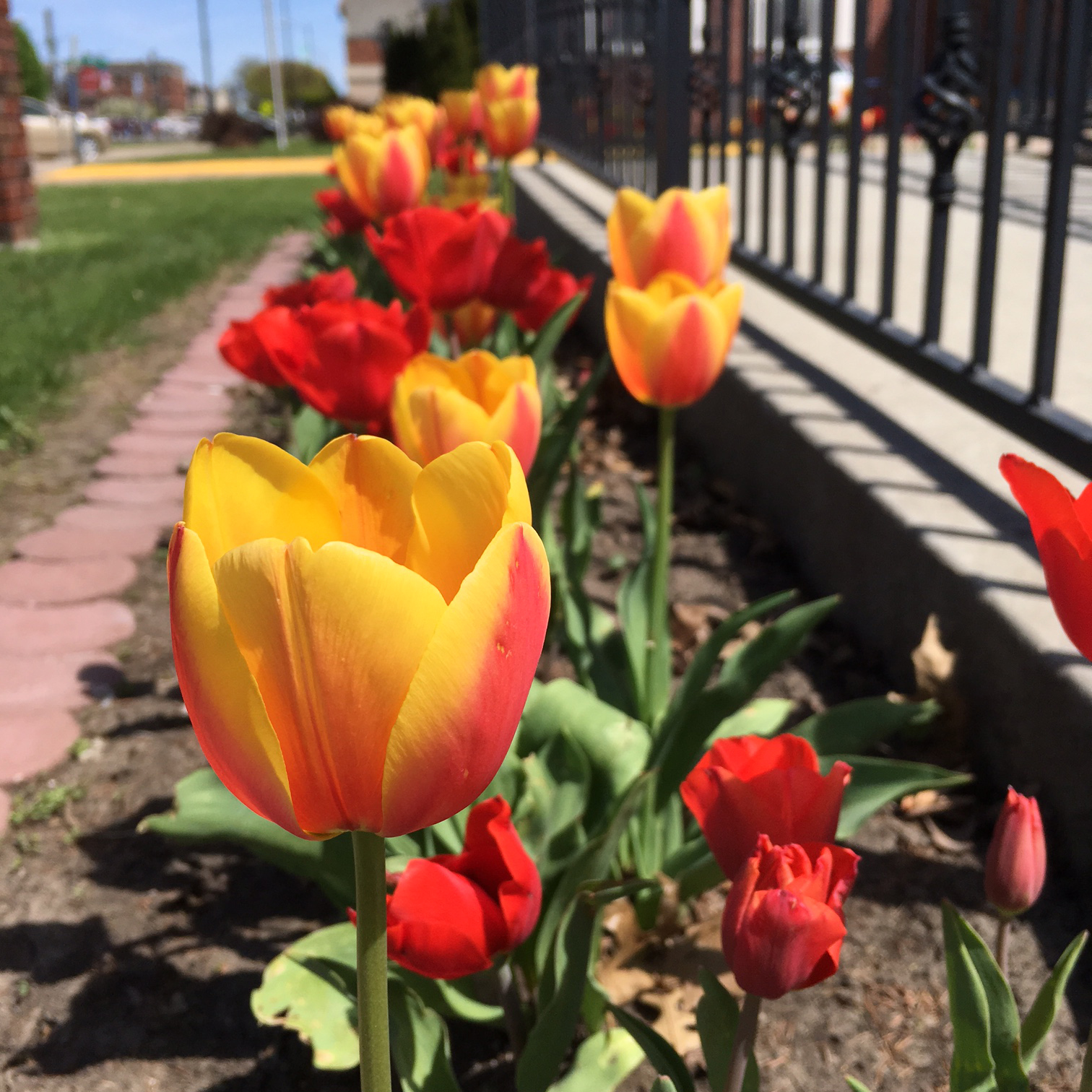 Many tulips are already in bloom, and the town looks beautiful. Our booth will be in a great location with lots of foot traffic. Thousands travel long distances to come to this event. Please pray that the Lord opens the eyes of many to see the beauty of the gospel while they are there!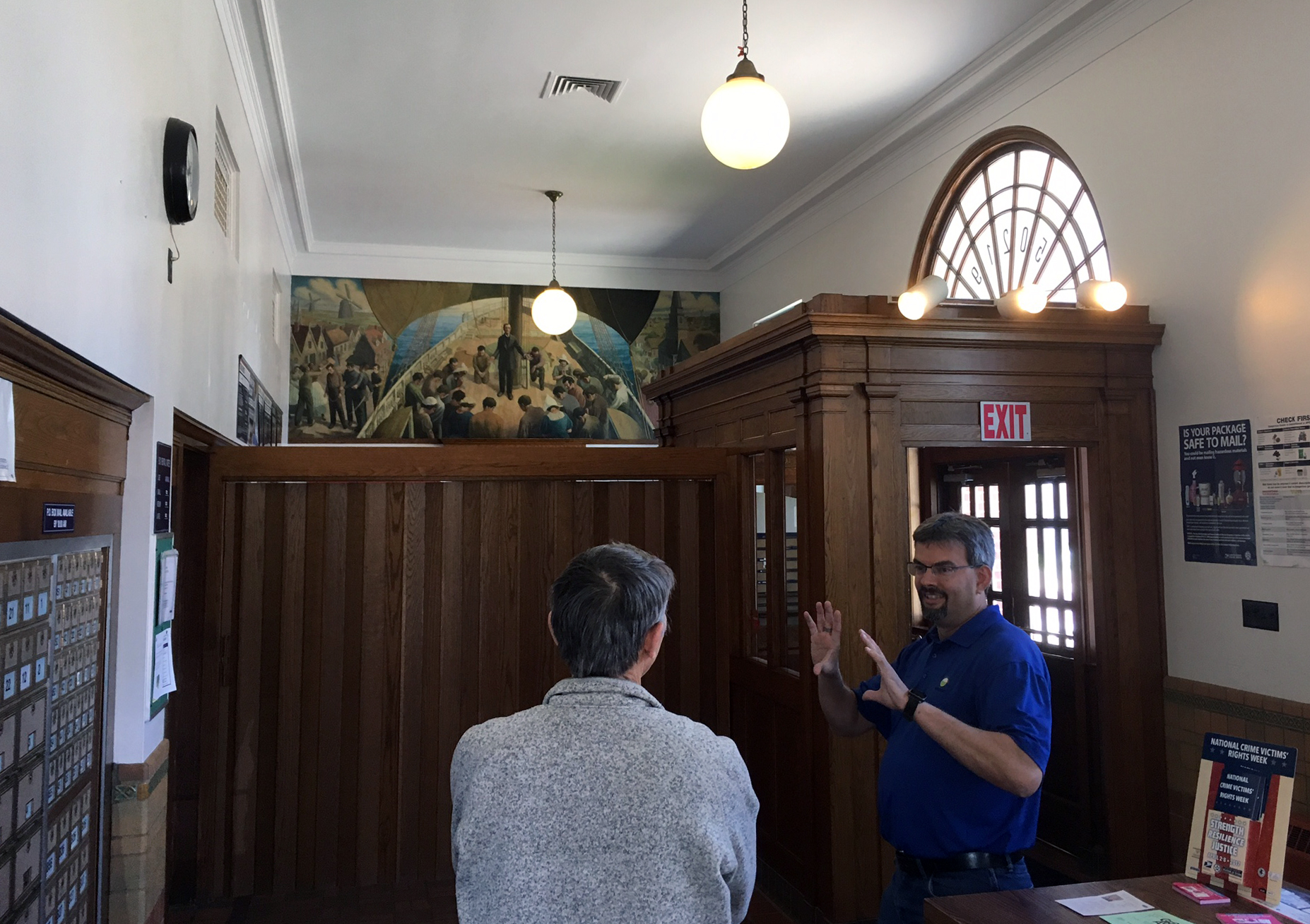 My dad with Jon Neifert, who is heading up this outreach
The town is named Pella because when Dutch settlers came from Holland seeking religious freedom, they named their new town Pella after a city where Jewish followers of Jesus fled for refuge before the Romans destroyed Jerusalem. A mural remains in the post office (pictured above) in Pella showing emigrants in Holland being arrested, and a pastor leading them in prayer as they travel by ship to America, and a church being established as the center of their new community in America. (See full story here.)
This picture will be on the banner above our gospel booth and will help to open doors of conversation with people about the gospel. We will be passing out the story of the Christians who settled Pella, along with many gospel tracts.
Our main need is for people with a heart for the lost to help us get this new outreach off the ground. You don't have to have any previous skills in evangelism; you just have to be able to smile and hand gospel tracts to people as they walk by. There are many great reasons to do evangelism from a gospel booth. See more information about the Tulip Time outreach here.
Here's a short video that describes some of the benefits of doing evangelism from a gospel booth.
Benefits of Gospel Booth Witnessing from Tomorrow's Forefathers, Inc. on Vimeo.