It feels like we just got off a roller coaster. 🙂 Our summer of conferences just came to an end and most of our summer staff is now gone. It's been sad to part with them, but our hearts are filled with gratefulness to God for His work this summer. He does more than we ask or imagine! I'll try to catch up on blog reports by posting in segments, starting with our "Strong in the Lord Conference" in Dallas, August 4-5th.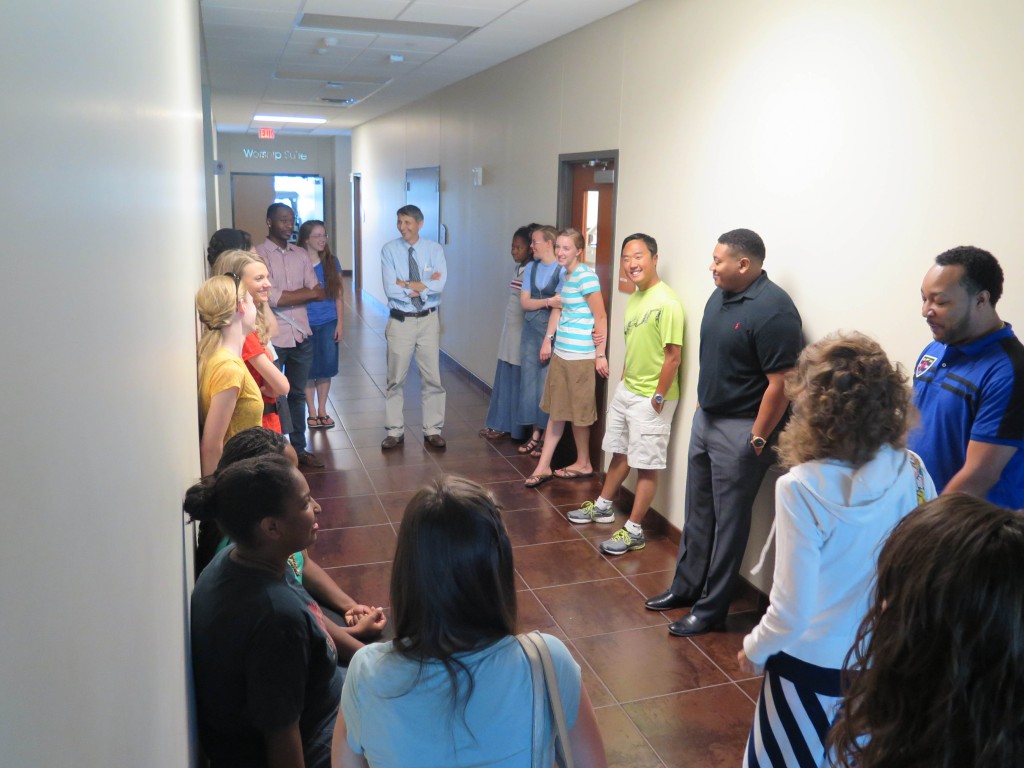 When we arrived at the church in Texas that would be hosting the conferences, we were greeted warmly by the church staff. We learned that they had been waiting for us since 7:30 am. Aaron (in black) told us he had been in our state, Iowa, before … playing football against the Hawkeyes. We laughed as we realized that since Stephen is a photojournalist for our local paper (covering Hawkeyes every year) he has pictures of Aaron stored in his old archives. 🙂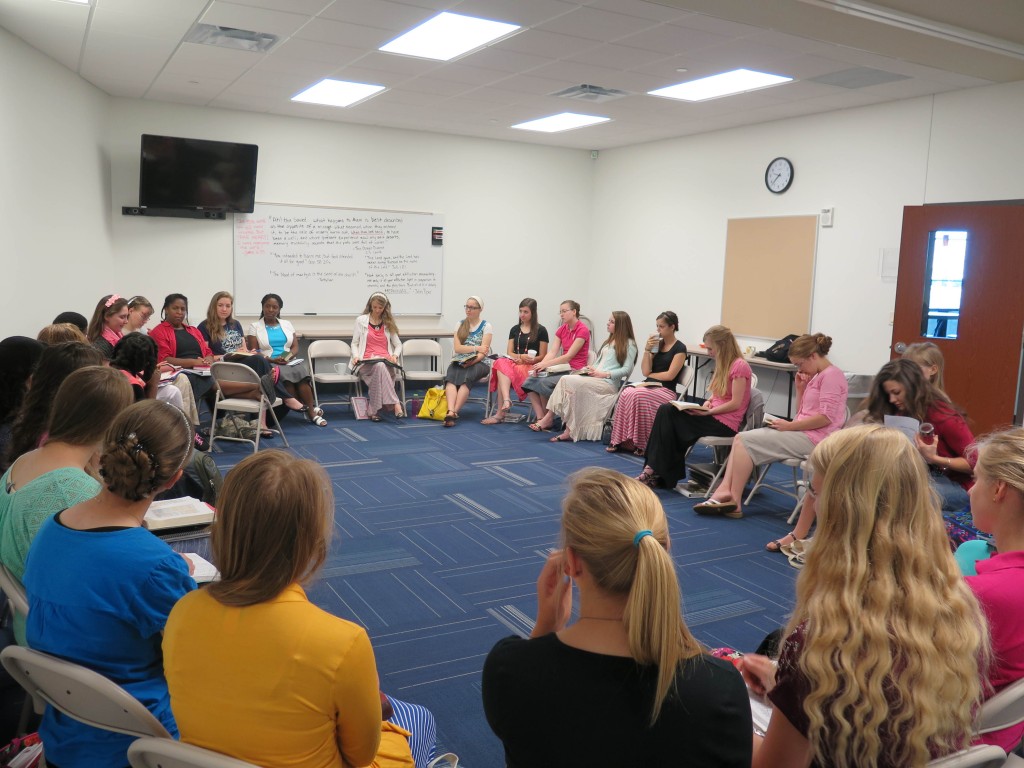 Soon local Bright Lights leaders and friends began joining our leadership team. Yet again, the Lord provided a team of leaders who were united, loved Christ, and were passionate to make Him known. Only the Lord can pull together such a group.
A couple hours before the conference began, we had an exciting arrival! 🙂 (We did a "quick print" of these Will Our Generation Speak? study guides to have a box for conferences.) They will be available on our online store soon.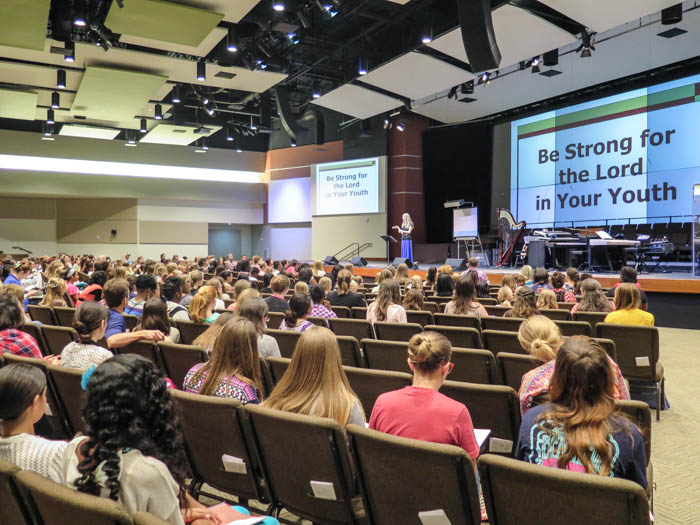 When all the girls are there, it really hits what a responsibility and privilege it is to be speaking into their lives. We're also vividly aware of the need for much PRAYER, as only the Lord can touch these hearts.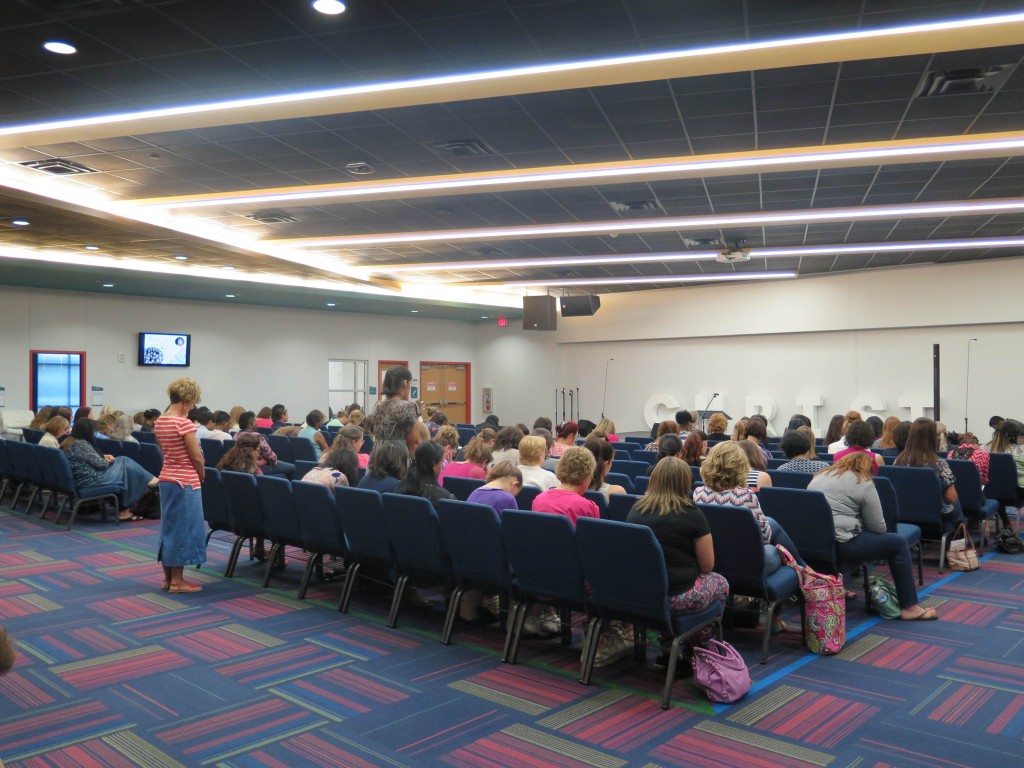 While the girls are in small groups, my mom leads a prayer time with the moms, praying for the conference and their daughters.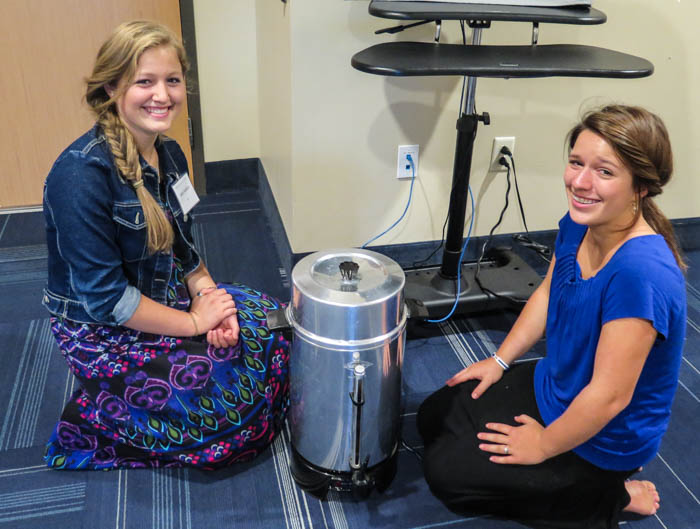 Abby and Ana, perplexed that the coffee peculator was making so much noise in the back of the moms prayer time. I'm always pleased when I can be around to document these special behind-the-scenes moments, haha. Ana Skrnich (15) was actually in charge of food for the entire conference week–which meant cooking for 40 of us leaders, two meals a day, as well as doing snacks for the conference. She did a phenomenal job! In fact, I think this is the only time I saw Ana with this perplexed expression. 🙂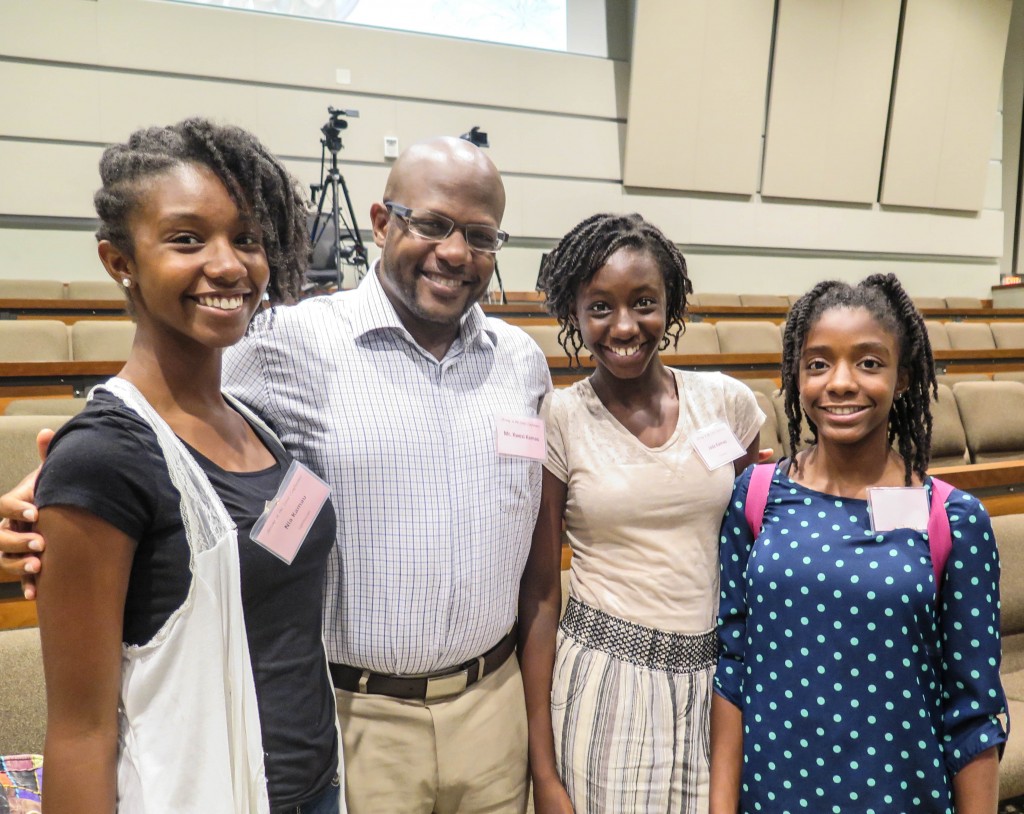 We are THRILLED when dads come with their daughters. Nia (left) shared with me that her dad is a pastor and has been speaking a lot about evangelism recently. She is really excited about witnessing and would like to start a witnessing team. It was sweet to see the sparkle in Nia's eyes as she spoke of her desire to reach the lost the gospel!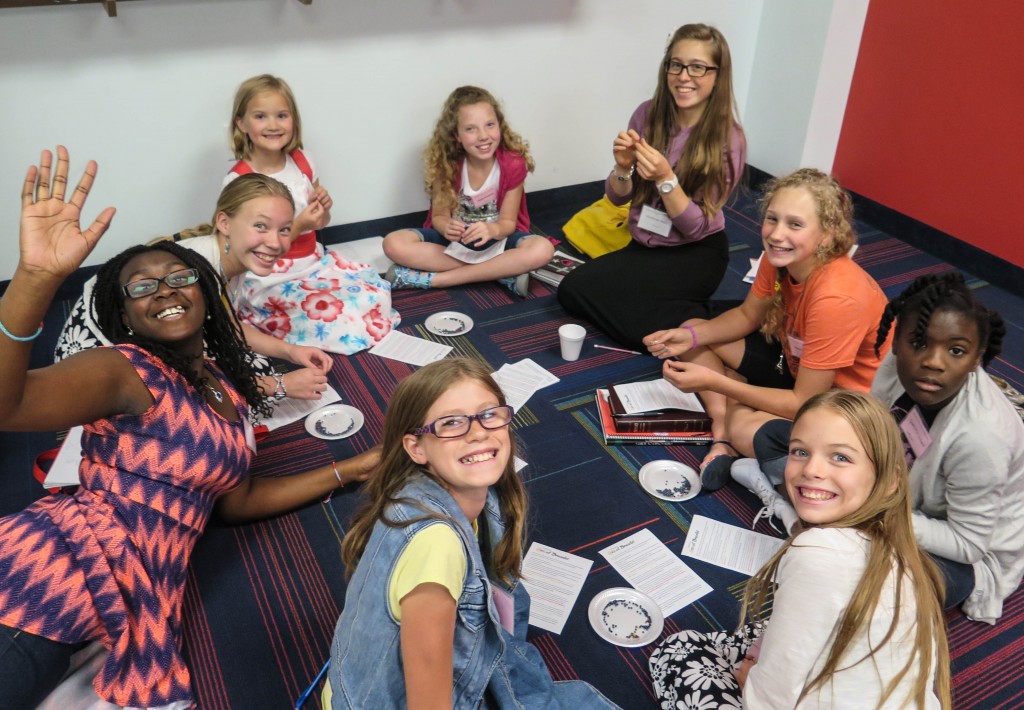 Making colored "gospel bracelets"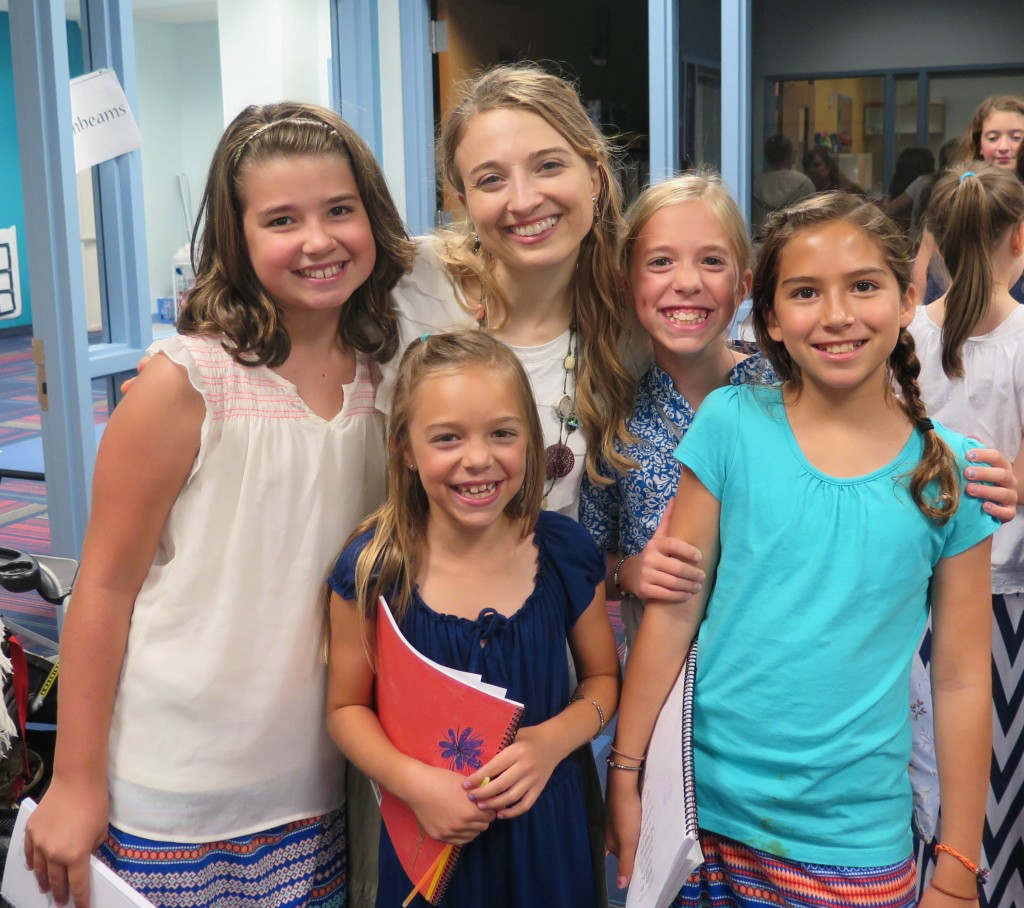 The girl on my right in this picture has been faithfully spending time in the Word since the Lord convicted her about that two years ago at the last Bright Lights conference in Dallas – praise the Lord! Her mom explained about this to me. How encouraging to see her faithfully following Him!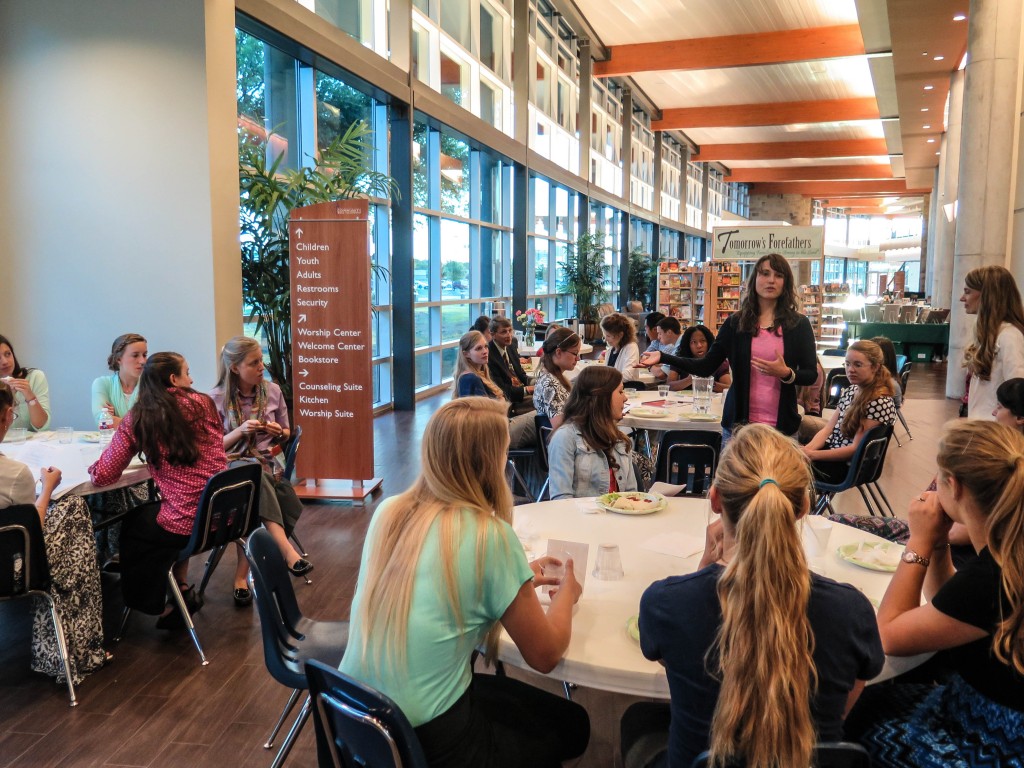 During our sharing time afterward, Emily Selander reported that one 9-year-old on her team, Taylor, trusted Christ for salvation. I had the privilege of meeting Taylor afterward as well. She was very excited about her decision to follow Jesus! Taylor's mom told us that they'd had many discussions about what it means to be saved, but apparently it hadn't clicked with her until that night. Emily shared that Taylor was crying during the chalk talk, obviously very emotional about the decision she had just made. But then Taylor wiped her tears away, sat up, and said, "okay, now I'm just excited!" It was very sweet.
I remembered a text I had received from Mirren Martin earlier that day. She said that her dad prayed for the Bright Lights conference during their family devotions, and that he had prayed for the salvation of unsaved girls. Mirren and Taryn attended that night and it was a joy to send them home with the news that their dad's prayer had been answered. Praise the Lord!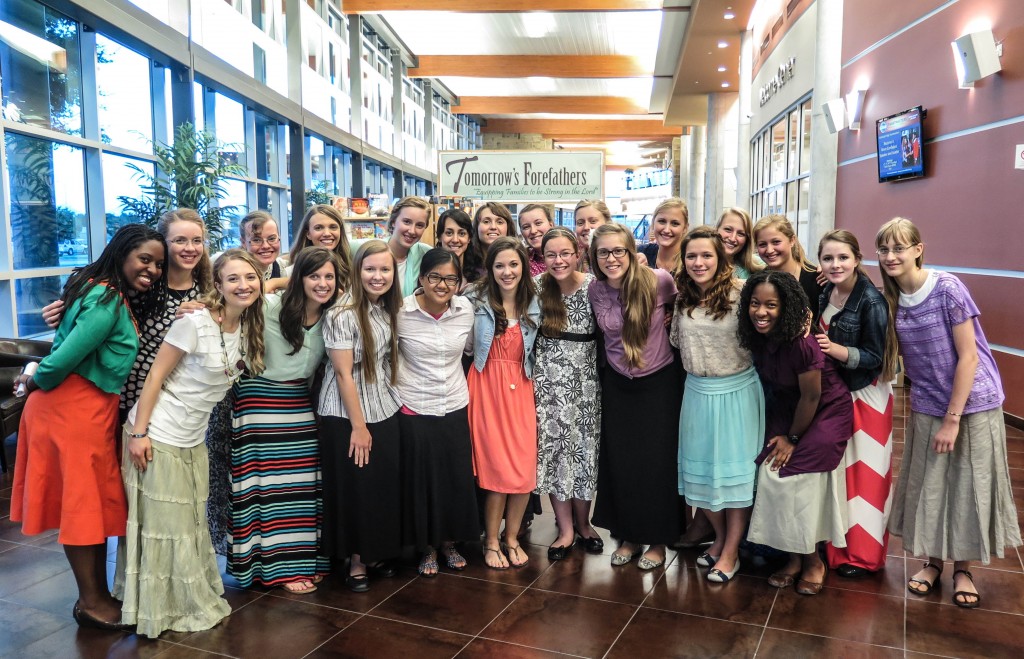 Our leadership team