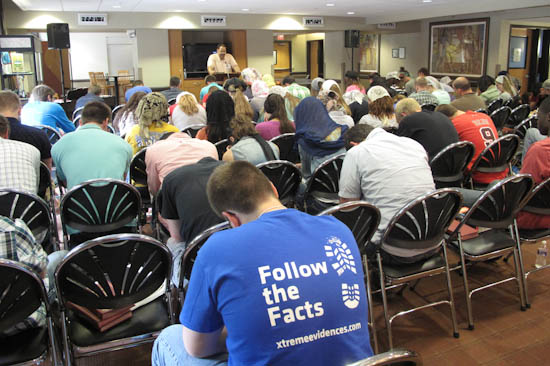 Last weekend some friends and I went down to the "Vessels of Honor" young people's conference in Kansas. Although I have never attended this conference before, I've heard about it for years– and I have listened to audio messages from it because the teaching is so good.
The main speaker last year was Scott Degroff. You can listen to his messages on prayer here. (I highly recommend them if you want to be encouraged in your prayer life!)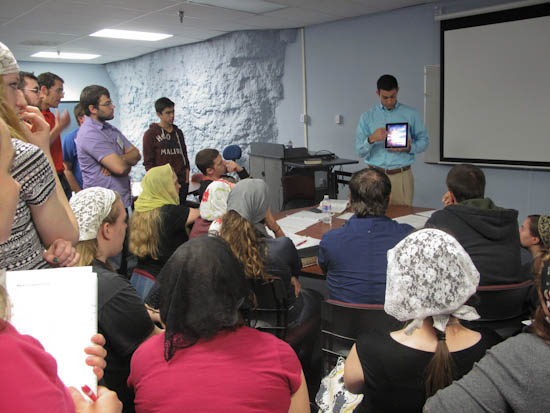 We received some great witnessing training from Brady Collier. In this picture he is showing us an evangelistic app that he is creating to be released in a few months.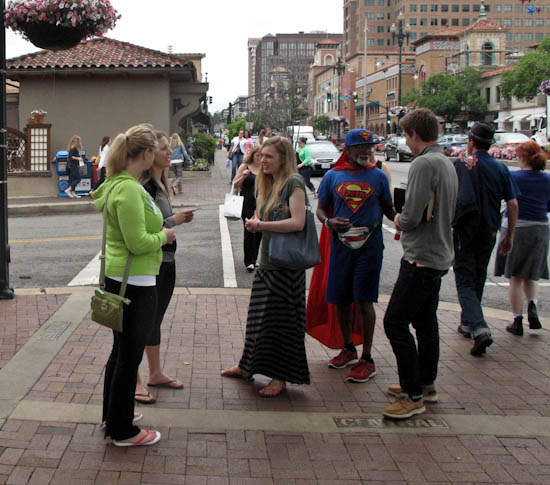 We split up and went various places to witness (or pray) on Saturday afternoon. My group went to a downtown area and had several good talks and passed out a lot of tracts. On one street corner we ran into "Superman". His cape says "trust Jesus," and apparently he uses his outfit as a springboard to share the gospel. You never know who you'll meet when you go out witnessing. [smile]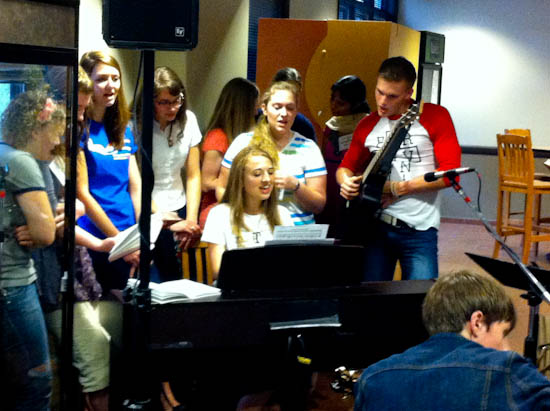 I came back from the conference with many pages of new pointers and tips in my notebook, and I'm so grateful for the godly teachers that I had the opportunity to interact with. "He who walks with wise men will be wise, but the companion of fools will suffer harm" (Proverbs 13:20).
One (of many) themes that struck me from comments made over the weekend was the benefit of reading Christian biographies. I decided to carve out some time in my schedule specifically for biographies, otherwise I always "intend" to but never do (I'm a slow reader).
Reading about martyrs helps us get out of the American mindset and embrace the martyr mindset that the Lord wants us to have daily.
" … he who does not take his cross and follow after Me is not worthy of Me. He who finds his life will lose it, and he who loses his life for My sake will find it" (Matthew 10:38-39).