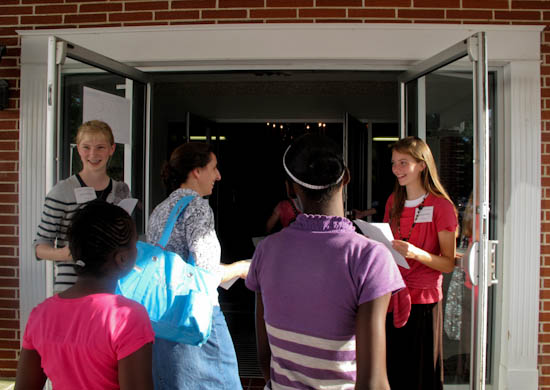 Karen and Elizabeth greeting people as they arrived.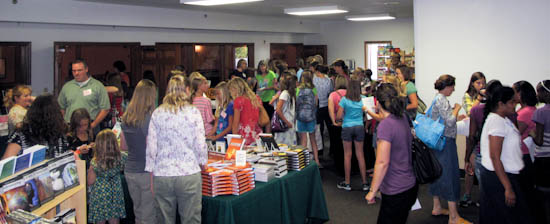 The conference went smoothly and I heard many good reports from the small group times. Praise the Lord. We always enjoy running the conference at home where so many local friends are able to come.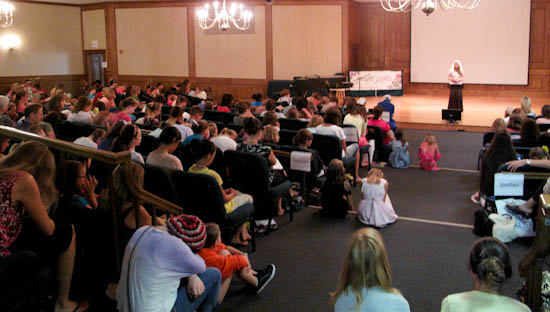 Pictured here is Sarah leading a minute of silent prayer, encouraging the girls to commit to reading the Bible every day–even if it is just for a few minutes. We are always encouraged by the many girls who make this commitment.
"Thy testimonies are wonderful: therefore doth my soul keep them. The entrance of thy words giveth light; it giveth understanding unto the simple. I opened my mouth, and panted: for I longed for thy commandments. Look thou upon me, and be merciful unto me, as thou usest to do unto those that love thy name. Order my steps in thy word: and let not any iniquity have dominion over me. Deliver me from the oppression of man: so will I keep thy precepts. Make thy face to shine upon thy servant; and teach me thy statutes" (Psalm 119:129-135).