You know the feeling when something good happens or you reach a mile-mark, and your heart swells with the desire for Jesus to be praised? That's how it felt yesterday …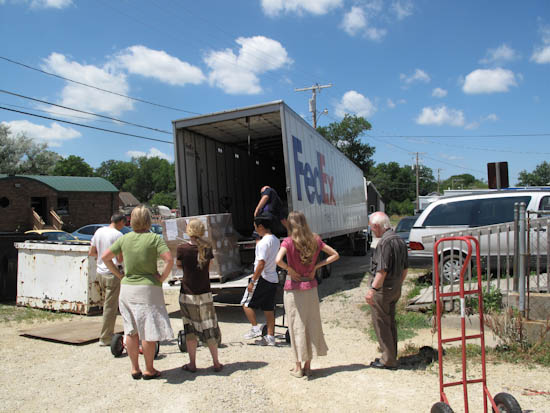 … when the semi arrived (a day early) and we unloaded all of our books. We are so excited to have this project done and to be getting the book into people's hands.
The 90 degree weather + high humidity made it an extra *special* day for unloading, didn't it, Bekah? [smile]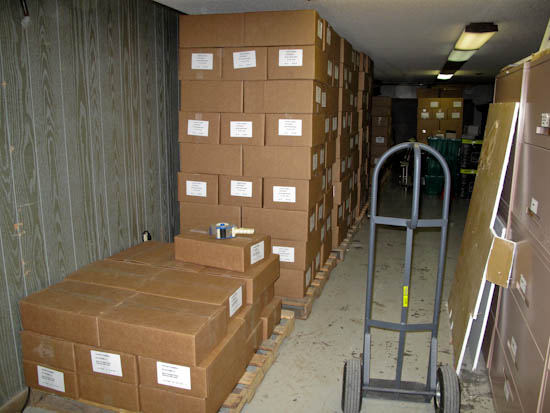 Dad organized our office basement "warehouse" while we were in Connecticut so we'd have space to put the boxes.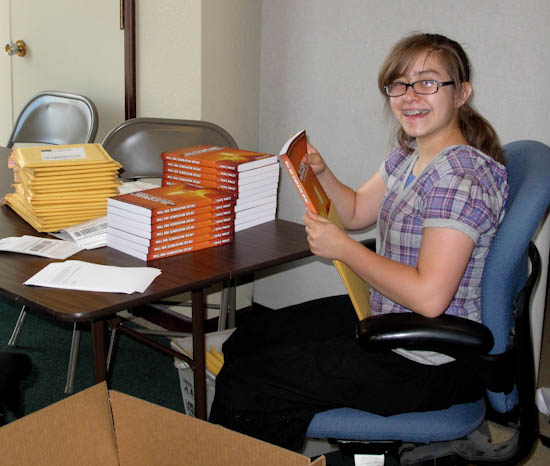 Nolia, who has begun volunteering in our office three afternoons a week (and has been a very sweet addition) spent all afternoon putting books in envelopes to mail to all those who have pre-ordered the book at the various spring home school conferences.
Thank you so much to everyone who was praying for this project! I definitely came to a new understanding of the Lord's strength, which is not limited by our weaknesses.
"Praise God in his sanctuary … Praise Him for His mighty acts: praise him according to his excellent greatness … Let every thing that hath breath praise the Lord. Praise ye the Lord." Psalm 150