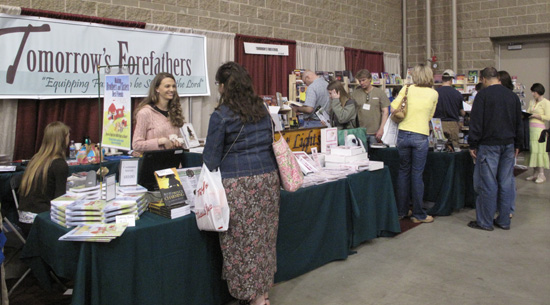 We had a wonderful time last weekend at MACHE – the Minnesota Homeschool Conference.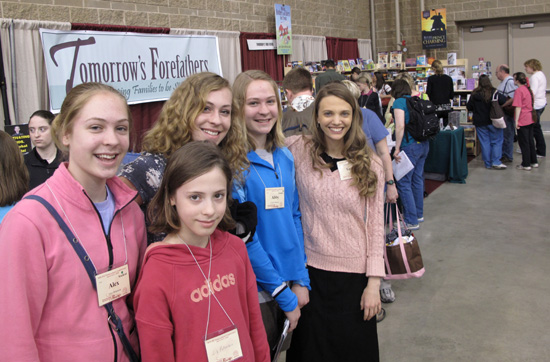 Meeting new Bright Lights leaders! These girls have recently started a Bright Lights group and shared some great reports about how it's going.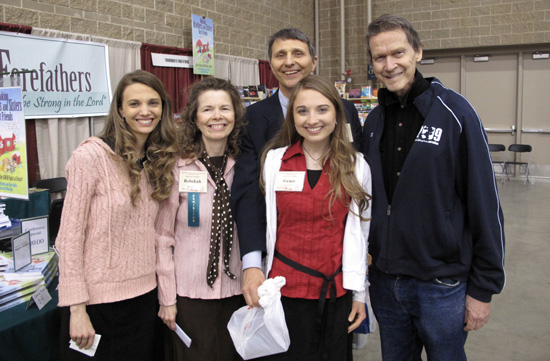 We were able to get acquainted with this special man from Sweden who spent many years in South America as a missionary. He calls himself a "broken vessel" as he has been battling cancer for the past four years at Mayo Clinic. But I quickly learned that this hasn't kept him from sharing Jesus! He showed me his favorite tracts, tips for witnessing, and told me about the open air preaching he has done (and is planning to continue) when he goes back to Sweden soon. It's such an encouragement to pick up tips from those who have been in this "battle" longer than we have…!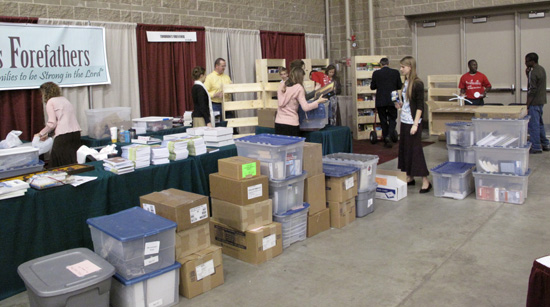 Tearing down our booth. Thanks to our good friends the Lenz's (and Abby), the process happened very quickly!