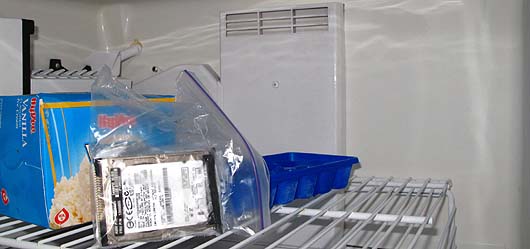 Pictured here is my computer hard drive in the freezer. It died last week and Stephen tried everything he could think of to get it to work again (including freezing it) but nothing worked…it's gone.
We're thankful that many files were backed up elsewhere, but we did lose my whole e-mail account from the past 6 months–which includes all of the Bright Lights e-mails.
If you've been trying to contact us recently please e-mail again! Thank you!