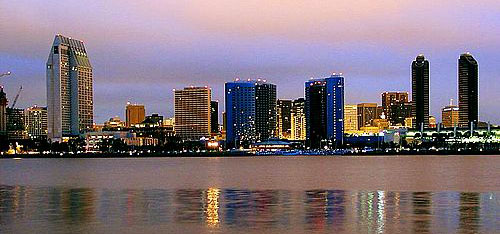 Stephen and Sarah flew to the CFS Expo homeschool conference in San Diego last weekend. Before the flight, Sarah prayed that God would put her next to the right person. She found herself next to a man who used to be a Jehovah's Witness but was now a Christian. (Apparently a Christian acquaintance had witnessed to him in a gas station and the Lord used it to get his attention.) He has only been saved for two years now. Sarah talked with him the whole way and left him with some materials for his family –which he was very enthusiastic about receiving. He said that God just keeps putting Christians in his path who have been discipling and encouraging him.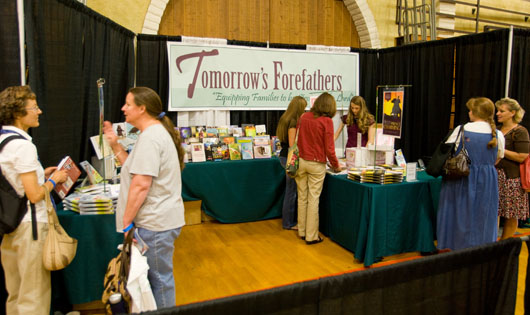 The booth in San Diego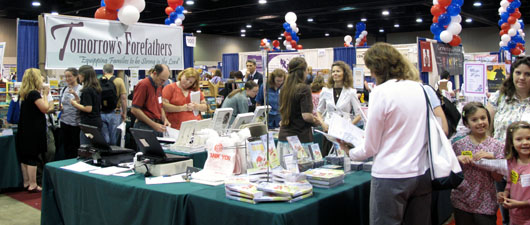 Meanwhile, my parents and I were at the Arlington, TX Book Fair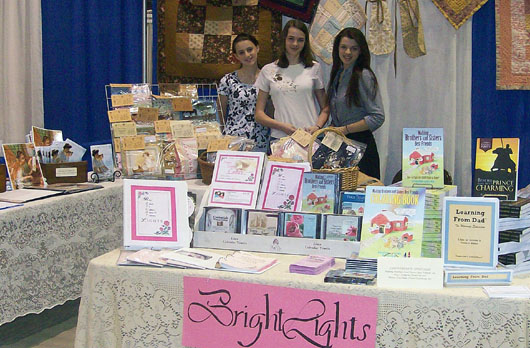 Simultaneosly, the Florio family was representing Bright Lights at the CHAP Pennsylvania homeschool conference for us. See a report of their week here. Thank you again, Florio family, for your help and hard work!

We felt like we were in "three places at once" last weekend, and we were grateful for the way God worked everything out.
Below are a few more pictures from Arlington.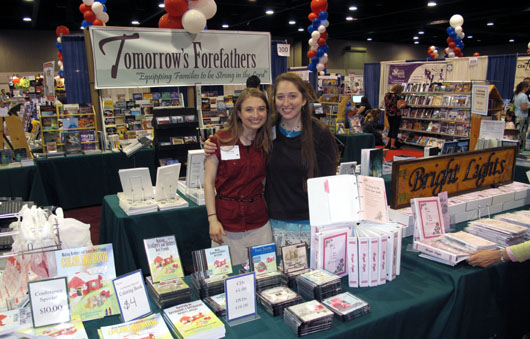 Alexandra drove up from Austin, TX to help us. It's neat how the Lord provides. Since Alexandra had just interned with Bright Lights for 10 weeks, she already knew how to run the booth. She jumped right in and was a huge help.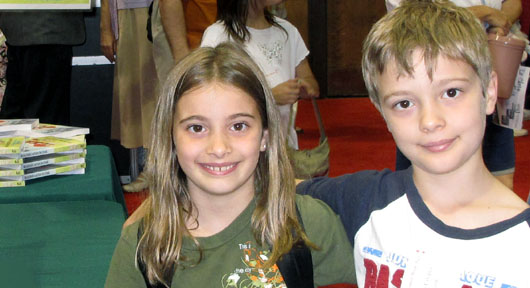 These twins came up to the booth and were excited to tell us how they were best friends.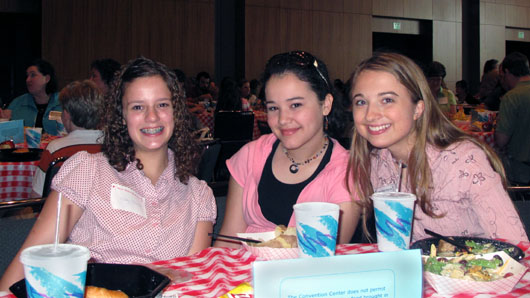 Haley and Megan (both 14 yrs old) lead a Bright Lights group together. God gave them both the desire to disciple young ladies independantly. When they met each other last year, they hit it off right away and excitedly made plans to start a group together. Their group has now grown to about 17 girls and they are very excited about what the Lord is doing.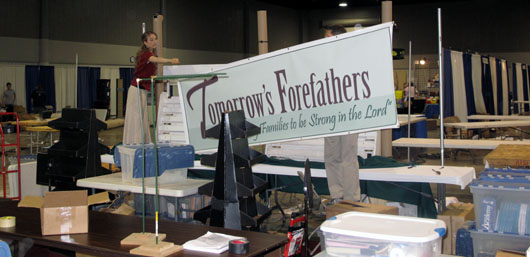 Tear down…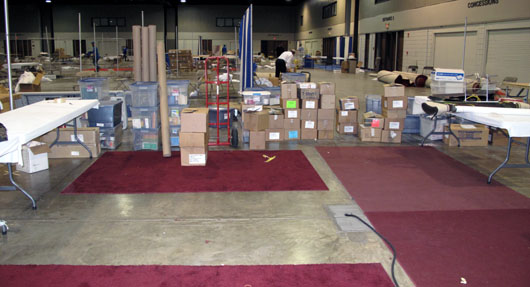 As you can see we were one of the last booths to get packed up…we weren't moving too quickly at the end of the day.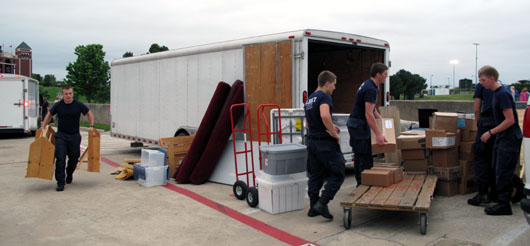 I was a little worried about how we'd get through this conference without Stephen and Sarah because Arlington is one of the biggest conferences of the year. But thankfully none of our equipment broke, (answer to prayer!) Alexandra was a big help, and when we were ready to load up, the ALERT guys showed up and took out all our boxes really fast. Like, in about two trips. Wow, it would have taken us forever… (Not to mention, they also brought our boxes in before the confernece started…) God provides. 🙂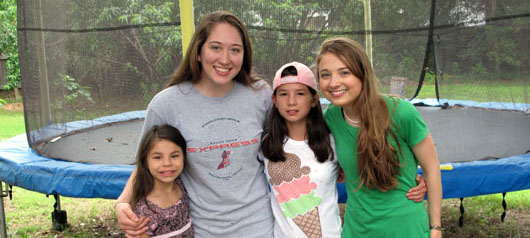 Alexandra and I had a good time jumping on the trampoline with the daughters of the family we stayed with. The Friesens lead a Bright Lights group and it has now grown to become four separate Bright Lights groups. Each one is led by an older girl or a mom, and occasionally they all meet altogether. It was very encouraging to hear their positive reports! Praise the Lord.
"I will sing of the mercies of the LORD for ever: with my mouth will I make known thy faithfulness to all generations." Psalm 89:1