We received a shipment today that we've been anxiously awaiting … 15,000 copies of our "Evidence for the Resurrection" gospel tract. They are now available on our online store in packs of 50, 100 and 500. You can read the inside here.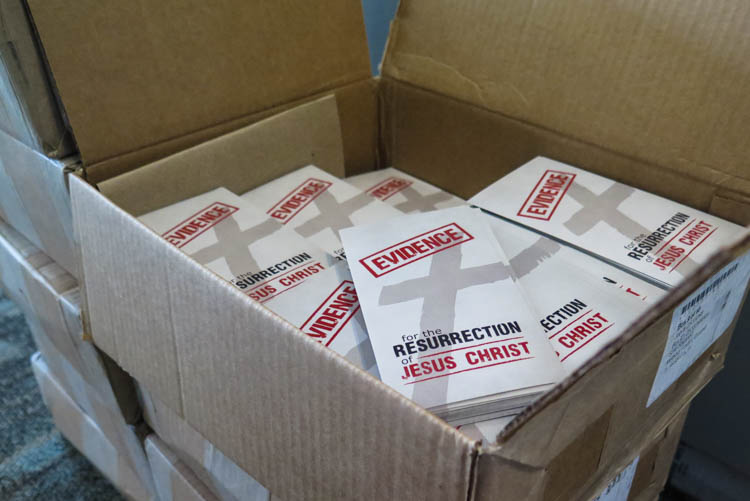 We are grateful to Nickie for the new design. [smile]
The resurrection of Jesus is an awe-inspiring study, because the deeper we look, the more we find that our faith is built on unshakable ground.
We have found this gospel tract to be received with interest and appreciation–especially over the Easter season. Most Americans will agree with you that Easter means more than bunnies, and they appreciate something meaningful and interesting to read.
Many have never heard that we actually have evidence that Jesus rose from the dead. They need to hear that it's not just a story, it's a historical fact that has never been refuted. And since Christianity stands or falls on the resurrection of Jesus (1 Corinthians 15:14), we'd better be able to show others that this event truly happened!
"…He shewed himself alive after his passion by many infallible proofs, being seen of them forty days, and speaking of the things pertaining to the kingdom of God." Acts 1:3