Join us for the first Speak Truth in Your Heart Online Conference on November 10th & 11!
Many girls today struggle trying to fix their wrong feelings and behaviors: impure thoughts, body image, patterns of sin, depression, and feelings of worthlessness. But behavior begins in the mind. In order for our actions to change, we have to change the way we THINK! This can only happen through the power of God's Word. To experience life as His victorious daughters, we must learn to combat the lies in our minds by speaking the truth in our hearts!
We will explore how to identify the lies we believe, how to combat them with Scripture, and how to find our identity in Christ and live for Him in our modern world!
Scriptural truths for common struggles
Humorous skits to help girls apply truth in every-day life
Real-life story examples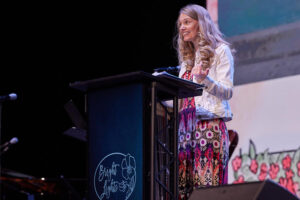 This mother-daughter conference includes:
•   Access to sessions (recorded in 2022-2023, including footage from the conference held at the Ark Encounter)
•   Live Q&A session with Sarah via Zoom
•   Conference booklet (1 per attendee)
•   Guide for mother/daughter (or small group) discussions
Session Topics:
•   How to Replace Lies with Truth
•   Exposing Lies about God
•   Find Your Identity in Jesus
•   Honor Christ with Your Emotions
•   Resist Temptations with Truth
•   Lies, Guys, and Purity  (By Sarah and Andrew Hancock)
•   Gain Boldness in Witnessing (By Josiah and Grace Moffitt)
•   His Victorious Daughter (Chalk Drawing Presentation)
•   Bonus session with Ken Ham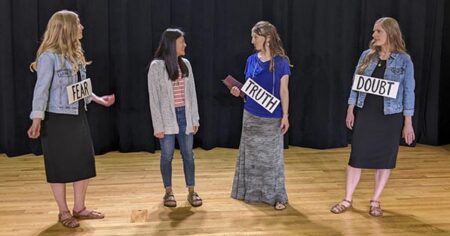 Dates: November 10-11, 2023
For: Girls ages 11-22+ and mothers (also mentors, church leaders, grandmas, singles, etc.)
Ladies of all ages are encouraged to attend