Witnessing Weekend – March 9-12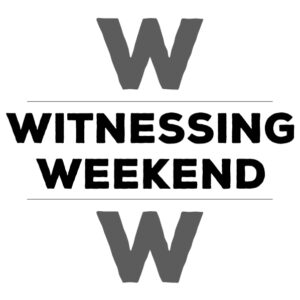 Witnessing Weekend
Taught by Josiah and Grace Moffitt
For: ages 15+
Location: Marion, Iowa
Dates: March 9-12, 2023
Schedule: Thursday 6pm – Sunday 2pm
Topics:  How to deal with fear and excuses, how to present the gospel message clearly and accurately, how to ask good questions and make witnessing a back-and-forth conversation, and how to use gospel tracts. Sessions and discussion will be led by Josiah and Grace Moffitt. On Saturday afternoon, we will put into practice what we have been learning at the St Patrick's parade downtown Cedar Rapids. Afterward we will come back, discuss our experiences, and pray for those we encountered.
Schedule and Atmosphere: The setting and schedule for this event will be casual. We look forward to the benefits of a limited group size: more opportunity to get to know each other, individualized focus, and more intimate group discussion.
Housing and Food: The attendees will lodge at the Moffitt, Mally and Hancock homes, divided by gender. Everyone will have their own bed, but bathrooms and bedrooms may be shared with other attendees. All meals will be provided. Limited to 11 participants.
Arrival and Departure: Please plan to arrive between 4:30-6:00 pm on Thursday night to get settled in. (Dinner will be served at 6:00 pm on Thursday, followed by an evening session and fellowship.) The weekend will conclude around 2:00 pm on Sunday.
Price: $100 per person. Housing, Meals, and Will Our Generation Speak? book and workbook provided
This weekend is for those who are new to witnessing as well as for those who have experience but want to rekindle zeal with fresh ideas, encouragement, and fellowship. Ages 15+ are welcome.
Includes nine session and a witnessing outing at the Cedar Rapids St Patrick's parade
Limited to 11 participants
No previous evangelism experience required
Register Now: