Online Discipleship Training Conference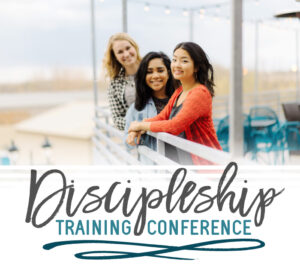 The main goal of the Bright Lights ministry is to encourage and train older girls and mothers to disciple younger girls. Jesus has told us to go and make disciples, teaching them everything that He has taught us (Matt. 28:19-20). Paul told Timothy: "And the things that you have heard from me among many witnesses, commit these to faithful men who will be able to teach others also" (2 Tim. 2:2).
The pattern we see in Scripture is for older women to teach younger women (Tit. 2:3-5). This can start by older girls teaching younger girls.
This conference is designed to help you learn to disciple girls biblically. If you would like to start a Bright Lights group, it will help you get started, and encourage and equip you through the process. For those who are not planning to start a group, it will provide tools and insights to help you invest in the younger girls in your life, whether through one-on-one discipleship or other ministries.
Topics include:
A Vision for Discipleship
Practical Ways to Reach the Hearts of Young Ladies
Principles of Ministry
The Leaders' Responsibility
How to Lead an Effective Small Group
How to Disciple Girls One-on-One
We encourage women of all ages to attend, but we especially encourage high school and college-age women to consider the opportunity they have to impact younger girls for Christ. Many young women have never really stopped to think about the importance of mentoring younger girls and siblings, or the powerful influence they can have.
Sarah will be teaching live via Zoom. In addition to the sessions taught by Sarah, this conference includes small group discussions, a Q&A time, and fellowship (by Zoom). Because of this, we ask that you please only register if you are able to attend on these actual dates and times.
Dates:
July 28-29, 2023
Schedule:
Friday evening 6:00-9:00 pm (Central Time)
Saturday 9:00am-4:00pm (Central Time)
Cost (includes Leaders manual download):
$25 per individual or $75 for a group of any size
Late Registration (After July 15th):
$30 per individual or $85 for a group of any size
If you are a Bright Lights leader, please contact us for a coupon for free registration. We encourage Bright Lights leaders to invite the older girls in their group to go through this training also.
Sorry, this event is expired and no longer available.