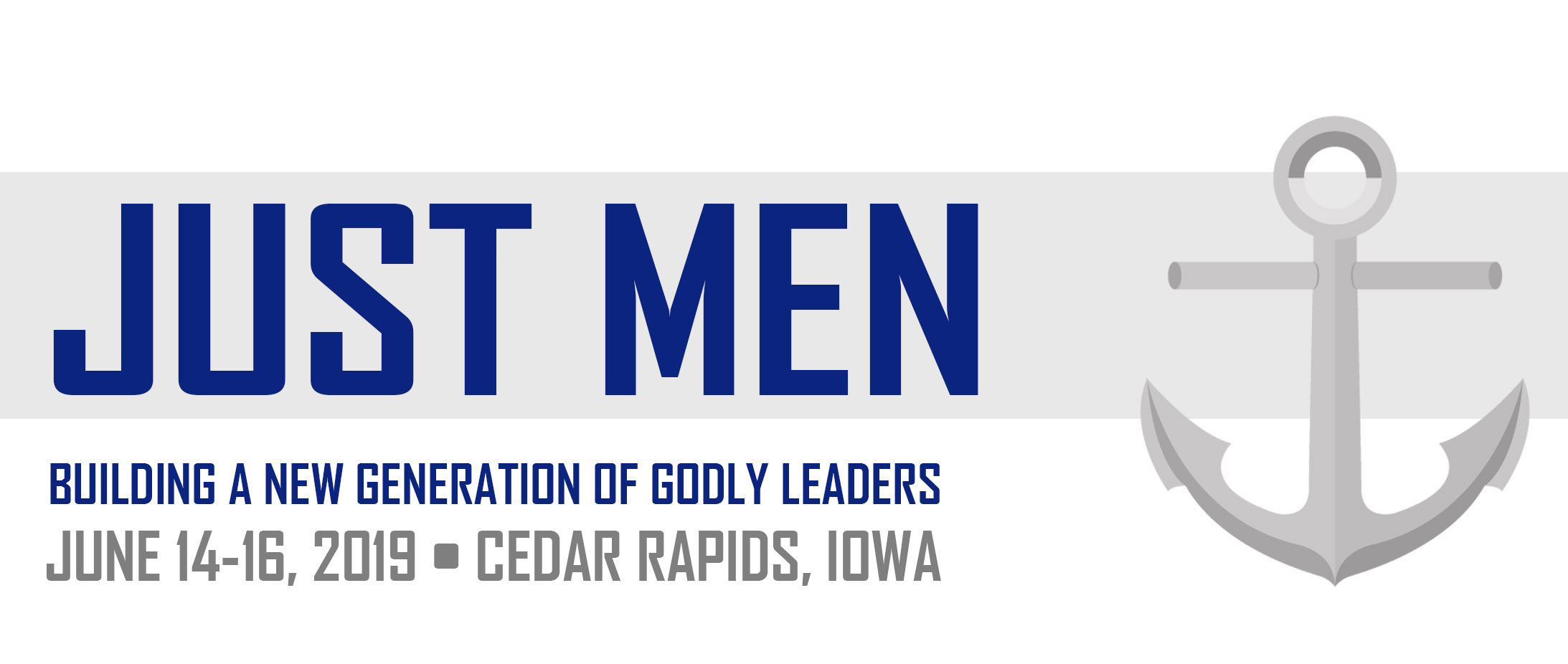 This weekend my dad will be running a Just Men Conference in Cedar Rapids (June 14-16). Here's the information from the flyer.
PURPOSE:
The need in our day is for a new generation of young men to rise up who are "just" and whom God can use for His glory and His Kingdom. " … I have written unto you, young men, because ye are strong, and the word of God abideth in you, and ye have overcome the wicked one" (I John 2:14b).
GOALS:
• Build and strengthen the future leadership of the Body of Christ
• Establish a growing fellowship group of "just men" who have a working relationship together in the various ministries God gives them
• Strengthen future marriages and families by laying essential Biblical foundations
• Be instrumental as the Lord raises up and sends forth laborers into His harvest
• Encourage and train young men to be disciple makers
IN OUR WEEKEND TOGETHER WE WILL EXPLORE:
• Biblical concepts of the Christian life and of being a just man
• The importance and function of the church, the Body of Christ
• The enemies facing the church, the culture, and us as men
• Important issues and battles of our day
• Ministry and leadership
FOR: Men of all ages (16 yrs old and up)
SCHEDULE:
Friday 5:30 PM – 9:00 PM
Saturday 9:00 AM – 9:00 PM
Sunday 9:00 AM – 9:00 PM
SPEAKERS INCLUDE:
Harold Mally
Drew Tuecke
George Farber
Stephen Mally
David Rodgers
Josiah Moffitt
Andrew Hancock
COST: Free
LOCATION: Conference will be held at Cedar Rapids Bible Chapel (3412 Oakland Road NE, Cedar Rapids, Iowa)
MEALS: Evening meals and Sunday lunch will be provided. Saturday lunch will be Chick-fil-A. Breakfast in homes.
Housing in homes is available for out of town attendees.
To register or for questions, contact Harold Mally
harold@tomorrowsforefathers.com
Office phone: 319-377-6728
"Give instruction to a wise man, and he will be still wiser; teach a just man and he will increase in learning." Proverbs 9:9
"He who rules over men must be just, ruling in the fear of God. And he shall be like the light of the morning…" 2 Samuel 23:3