Saturday, February 19th, 2011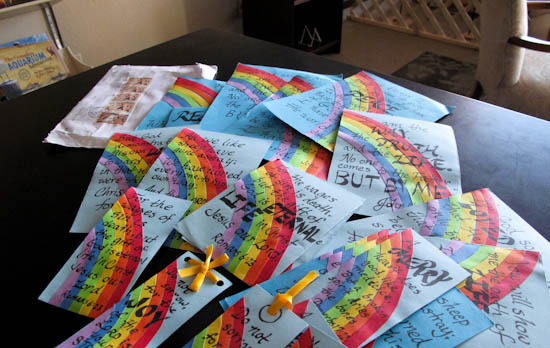 I was so excited to receive a package yesterday from Mary, a special friend from China. When her family visited us last summer she helped me by making Scripture cards and going with me to deliver them in the hospital. See here. (I play my harp room to room for patients in the neurology / oncology floor. If any of you play an instrument I recommend this idea as a great way to reach people in their time of need! It has opened a lot of doors to talk with people. I simply had to become a "volunteer" at our local hospital.)
I try to leave a Scripture verse card with each person I visit, but just a few days ago I was thinking about how I needed some help getting Scripture cards made because they are quite time consuming for me to color. So I prayed that God would provide someone to help…and I just didn't think that God would answer that prayer from the other side of the world! Thank you, Mary, for all the time and effort you put into these. They're beautiful!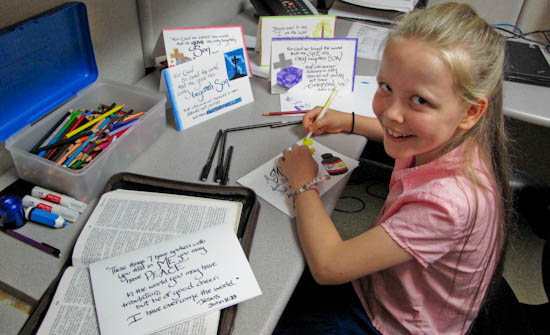 Here's Mary, helping me make cards when she was here visiting this past summer.
Mary and her other nine siblings have a bright testimony in China and their family is very special to us.