Saturday, November 28th, 2009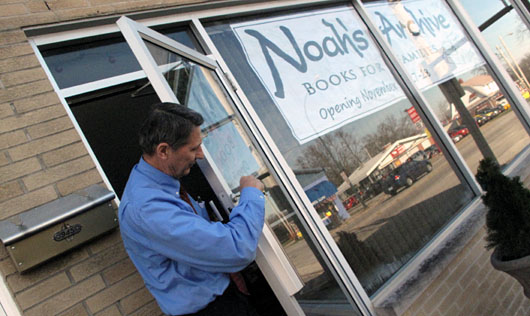 Unlocking the front door.
We opened the bookstore in the front of the Bright Lights office. It's still "sinking in" that we are now running a commercial store!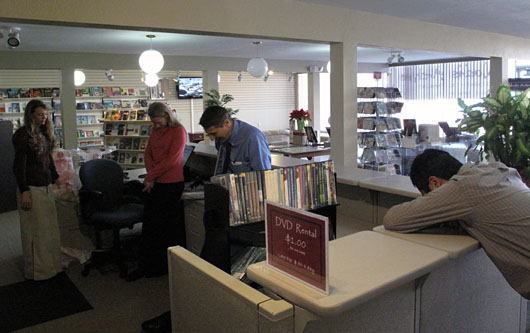 Starting our first day with prayer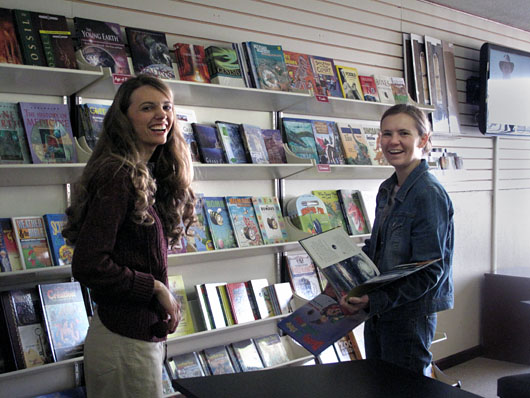 First costumer receiving a free book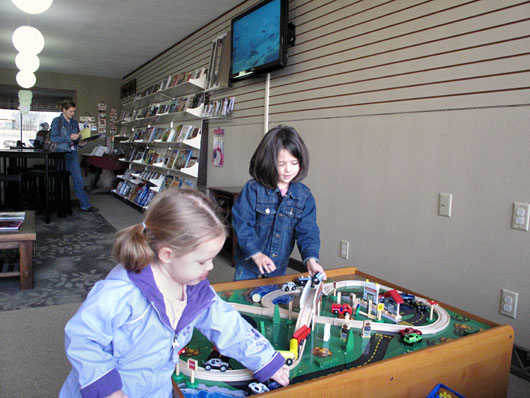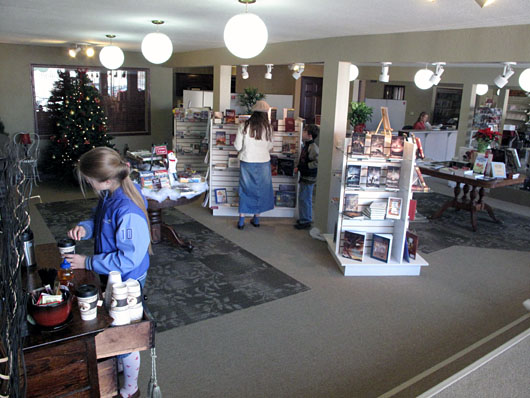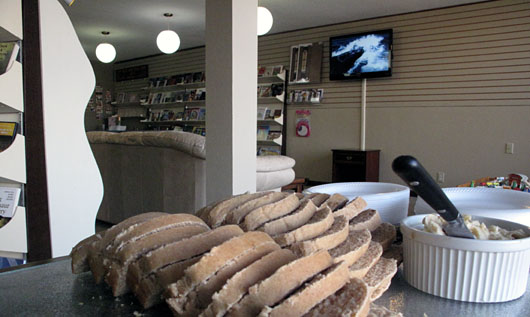 "Can you believe we are actually opening a store tomorrow?" Stephen asked me last night.
"Not Really"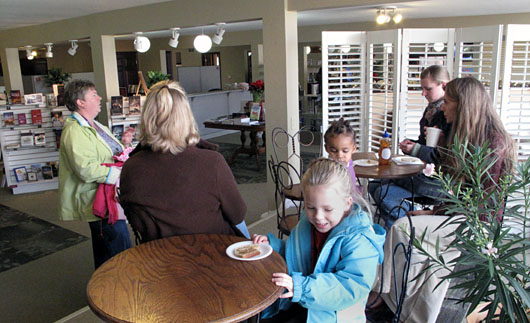 Thanks to the Lord's provision, we were able to open this store on black Friday "in the black". There are DOZENS of stories I'd love to share with you (and probably will eventually!) of how the Lord provided for us to purchase this building debt-free and how He has provided for the interior furnishings at every turn. And, of course, we are grateful to over 115 friends from our area who helped with the remodeling/moving, etc.
See here for pictures of what the building looked like before.
We still have many things to complete and add (permanent outside sign, more shelving and inventory, furniture, etc.) but we're grateful we've finally reached an "opening point". And we know that He who has been faithful thus far will complete His will in His time!