Saturday, January 31st, 2009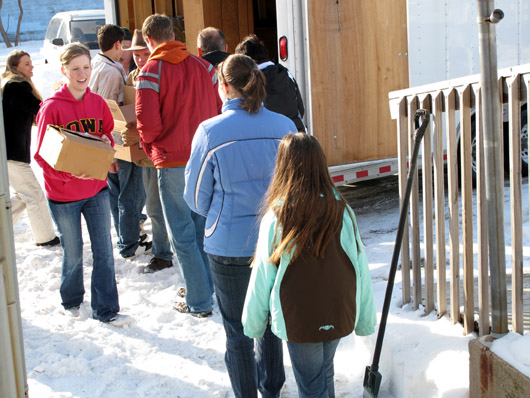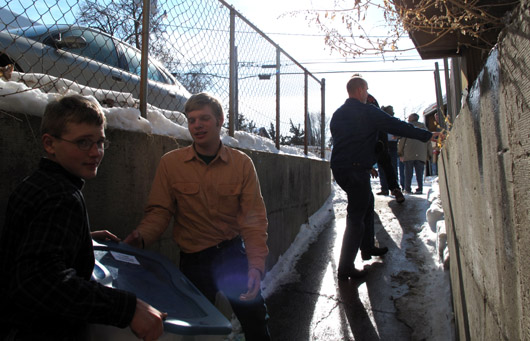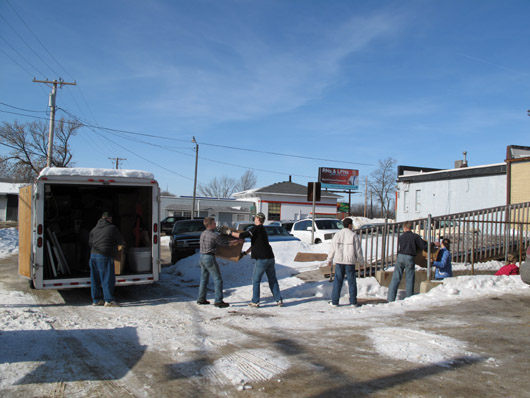 We couldn't believe how fast everything was moved today — thanks to so many energetic friends who came to help!! We were suprised when we finished around 11:30am!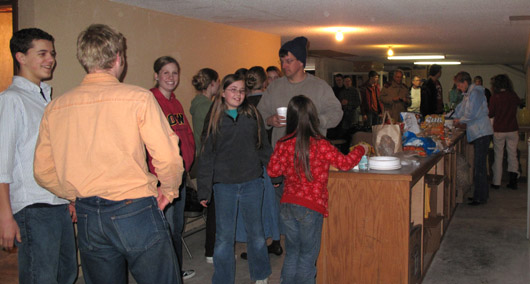 Lunch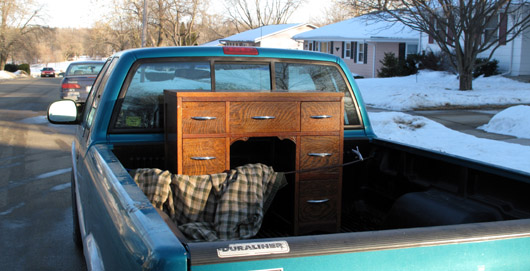 Here is the little desk Stephen was using when he rented a drawer to Sarah. (You may remember the story if you've read our book.) Today it went to a new home.