Wednesday, May 30th, 2007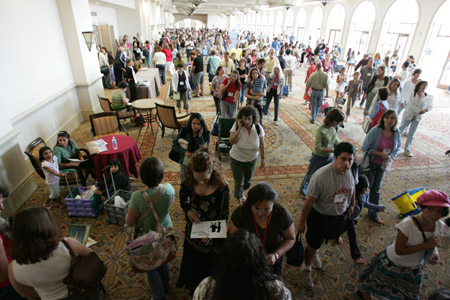 16,ooo homeschoolers attended the FPEA (Florida Parent-Educators Association) convention in Orlando, Florida. The vendor hall, over 70,000 square feet, was sometimes so crowded it was hard to walk from one side to another without getting stuck in traffic (which included lots of strollers and bookbags on wheels, etc.)!
We were especially excited to be here this year because of a special annoucement we are making: Three Bright Lights conferneces have been scheduled for Florida this November! We will be taking our team of about 20 Bright Lights leaders to Florida for 3 weeks. The conferences will be held in the Jacksonville and Clearwater areas.

Sarah's speaking at the FPEA conference on "Preparing Young Ladies for their Teenage Years"