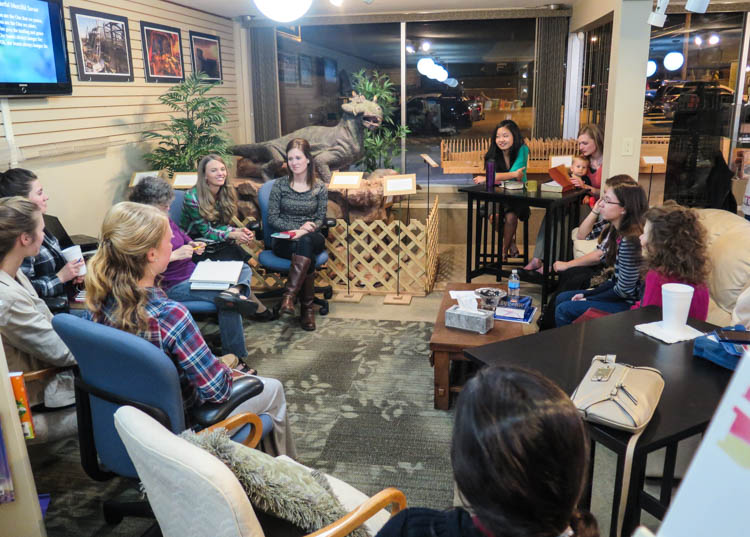 Last weekend we hosted a girls' "Colossians retreat" and were SO BLESSED by soaking in that book together and hearing each others' insights! I was amazed by how much I began seeing in the book that I had never seen before: themes running through, the flow of argument presented through the entire letter, the core message of it that kept arising in different ways, etc.
If you want to do a weekend like this with your friends, I highly recommend it! Just put it on the calendar, and you'll be pushed to dive into God's Word!
Here are a few tips:
• It's vitally important to study the book individually in advance. Read through the book several times, outline it, circle theme words, and write out questions you have.
• PRAY for the Lord to open your eyes.
• Keep the weekend simple so you can spend basically all your "preparation time" studying Scripture. We had friends sign up to bring a dish to share for some meals, and then did Chick-fil-a for one meal.
• Divide the book up in advance so that you have different girls lead the discussion for different sections. For example, here was our schedule:
Friday Evening:
Colossians 1:1-8 Sarah
Colossians 1:9-20 Shelby
Colossians 1:21-29 Anila
Saturday Morning /Afternoon:
Colossians 2:1-12 Abby
Colossians 2:13-23 Grace
Colossians 3:1-11 Jolynn
Afternoon Break (We took a walk, went shopping, and had dinner at Chick-fil-a. Last time we did an event like this, our 1 Peter Retreat, we went ice skating.)
Saturday Evening:
Colossians 3:12-25 Sarah
Colossians 4: Nickie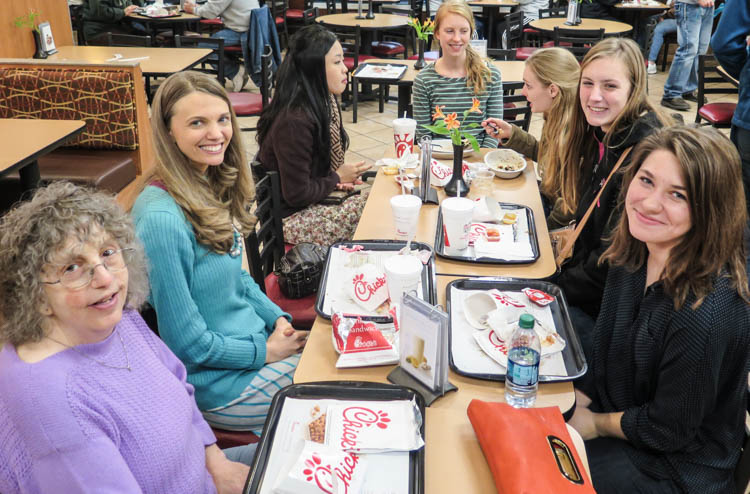 Dinner at Chick-fil-a
Since we had been studying Colossians on our own before hand and CAME with questions and insights, discussion on Colossians came quite easily, haha.
I think most of us are familiar with the pressure of preparing for deadlines. Whether it's a test, an event, or buying Christmas gifts, as that deadline gets closer you make it a priority to finish preparing. The great thing about planning a "Bible study weekend" is that the way to prepare is merely to spend time in Scripture! How refreshing.